Talking with author Jennifer Wagh about the writing craft, the importance of a good writers' group, and the publication of her first picture book, Eggasaurus! Jenny's celebrating with Veuve Clicquot Champagne while I'm polishing of a four-pack of Tooth & Claw lager by Chicago's own Off Color Brewing. Also, stay tuned in to learn how to enter to win a signed copy of Jenny's new book! Cheers!
Author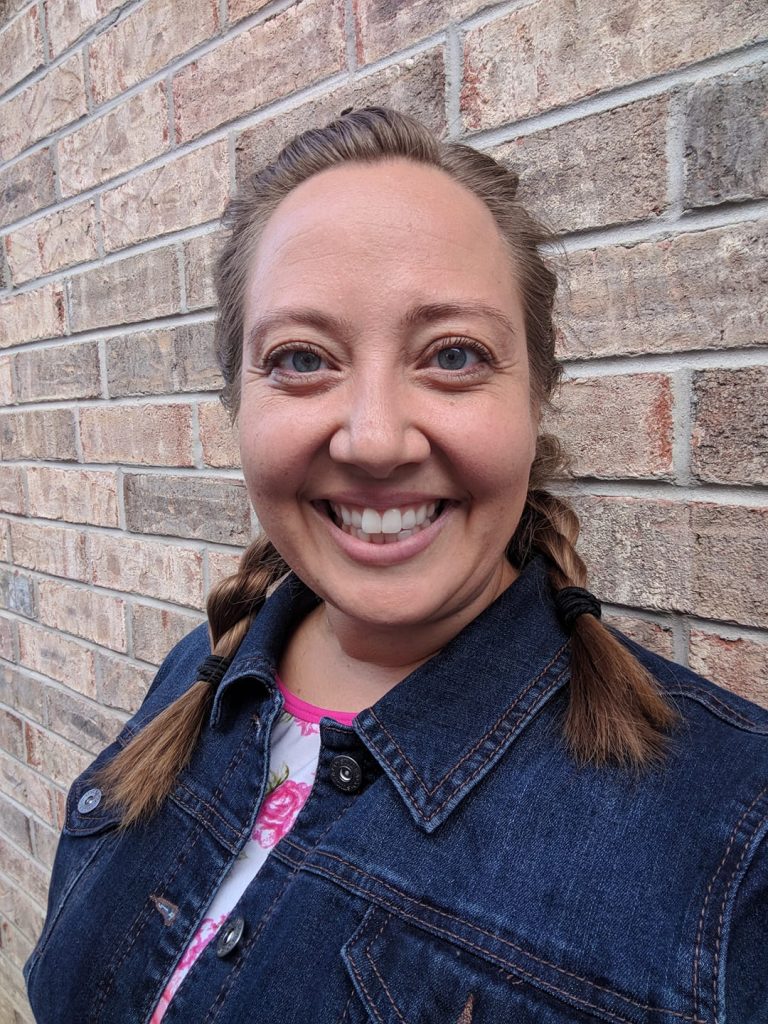 Introducing debut author, Jennifer Wagh!
Jenny lives in Sleepy Hollow, Illinois, with her husband, three kids, and Bibi the leopard gecko.
Jenny is a former preschool math and science teacher and loves to read picture books aloud to any audience. When she's not being a mom and learning to play the ukulele, Jenny is busy writing more dino-rific tales!
Check out Jenny's website then find her on Facebook, Instagram, & Twitter


Illustrator
Hallie Bateman is a Los Angeles-based freelance writer & illustrator. Hallie has written a pair of non-fiction books, had her illustrations published in The New Yorker and elsewhere. Eggasaurus is her first work in picture books.
Dig Hallie's website & Instagram account!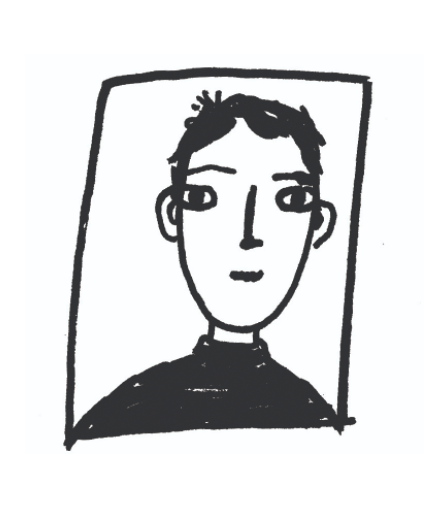 Books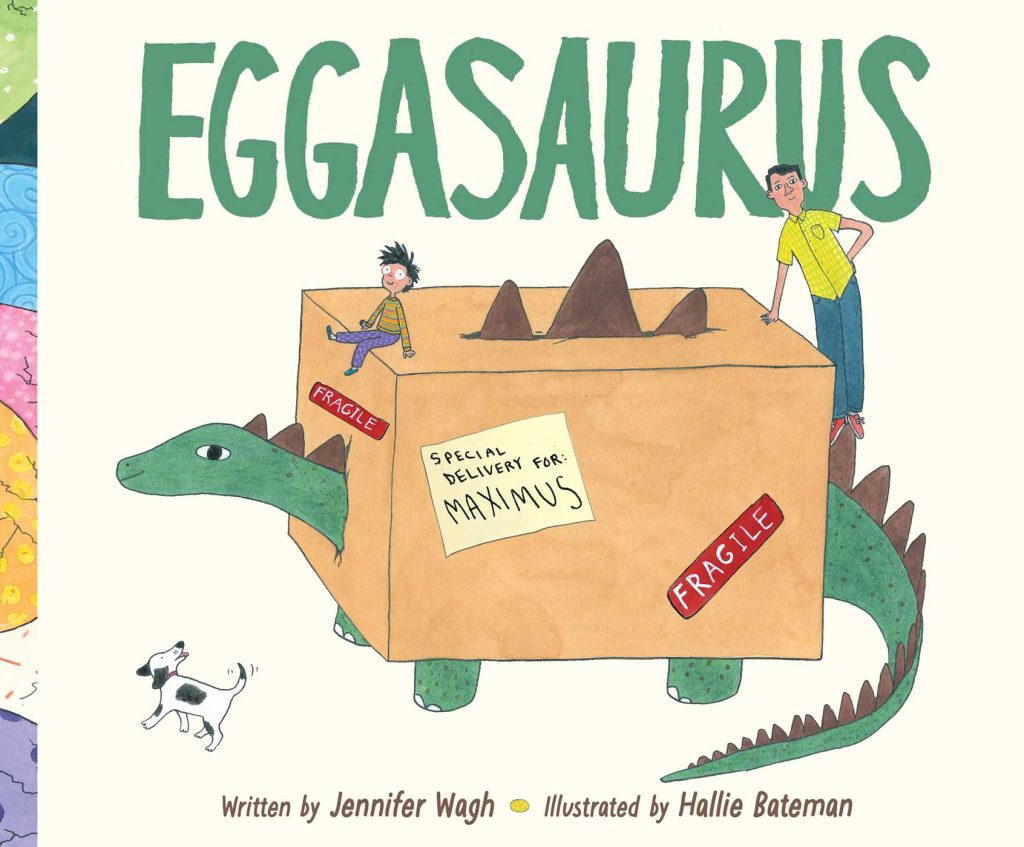 Booze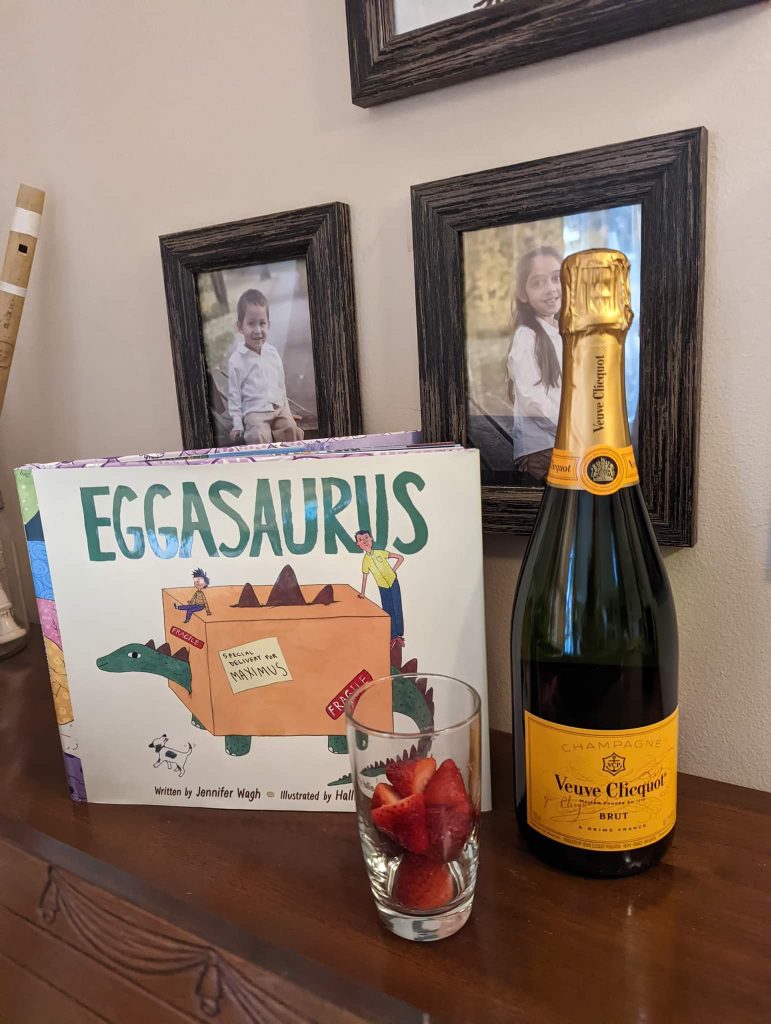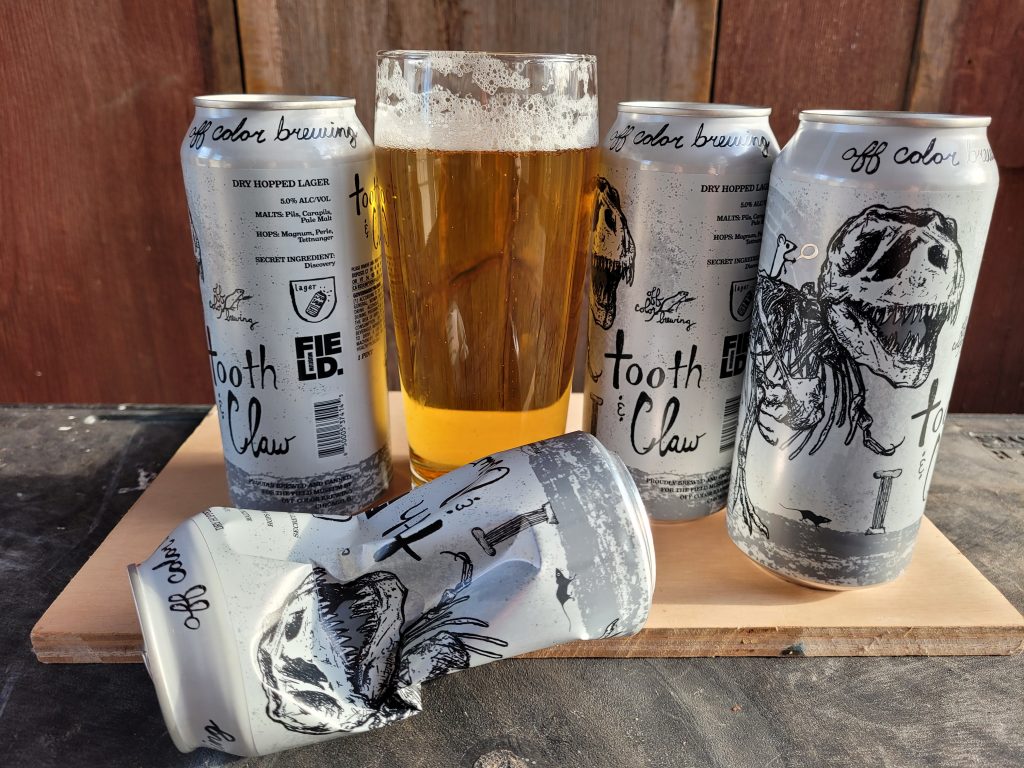 Tooth & Claw Lager by Off Color Brewing—Chicago, IL

This Czech-style lager is a subtype of pilsners that is lighter and less bitter than German-style pilsners. Weighing in at 5.0% ABV, Tooth & Claw is made with European hops offering a delicate maltiness and a semi-dry finish. It's also happens to be the house beer brewed for Chicago's Field Museum of Natural History. How cool is that?
Win a Free, Autographed Copy of Eggasaurus!
No purchase necessary!
Listen to the show, follow the instructions on how to toss your name in the virtual hat, and that's it! Winner will be selected at random on Thursday, May 26th, 2022. See the guidelines and conditions section at bottom of this webpage for further details. Good Luck!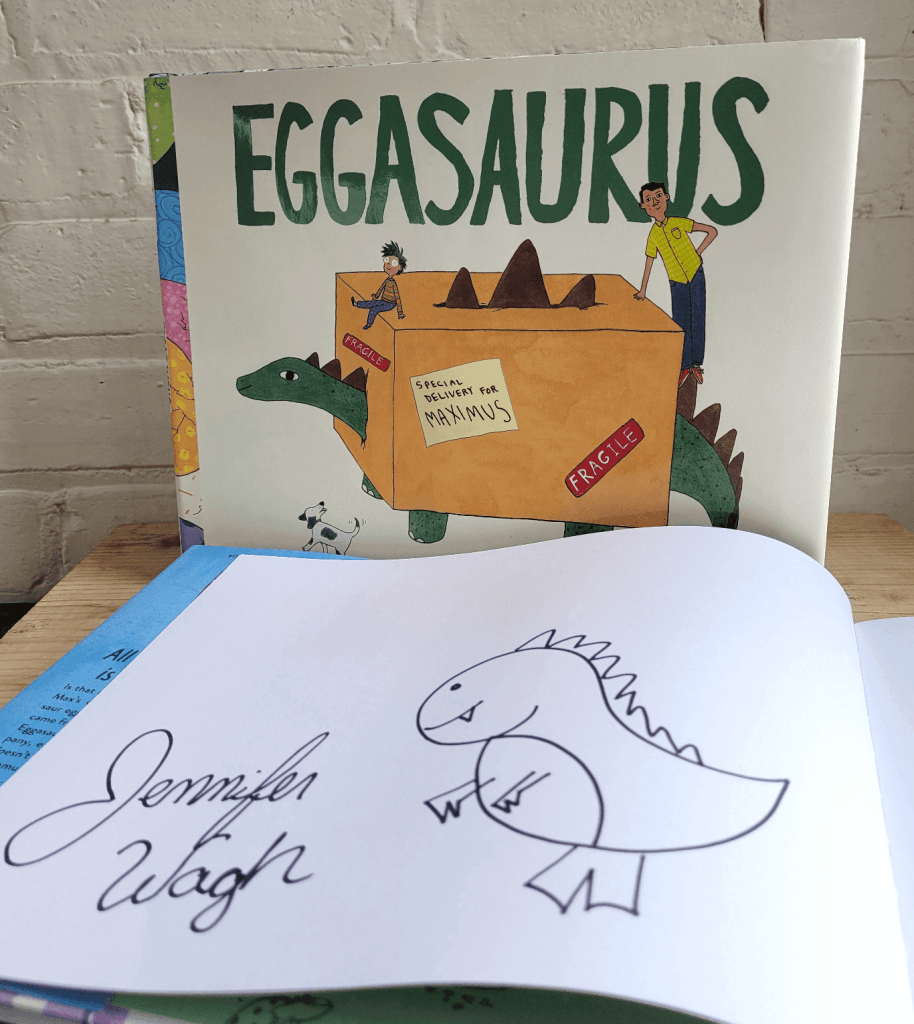 Links & Other Source Material
Gertie the Dinosaur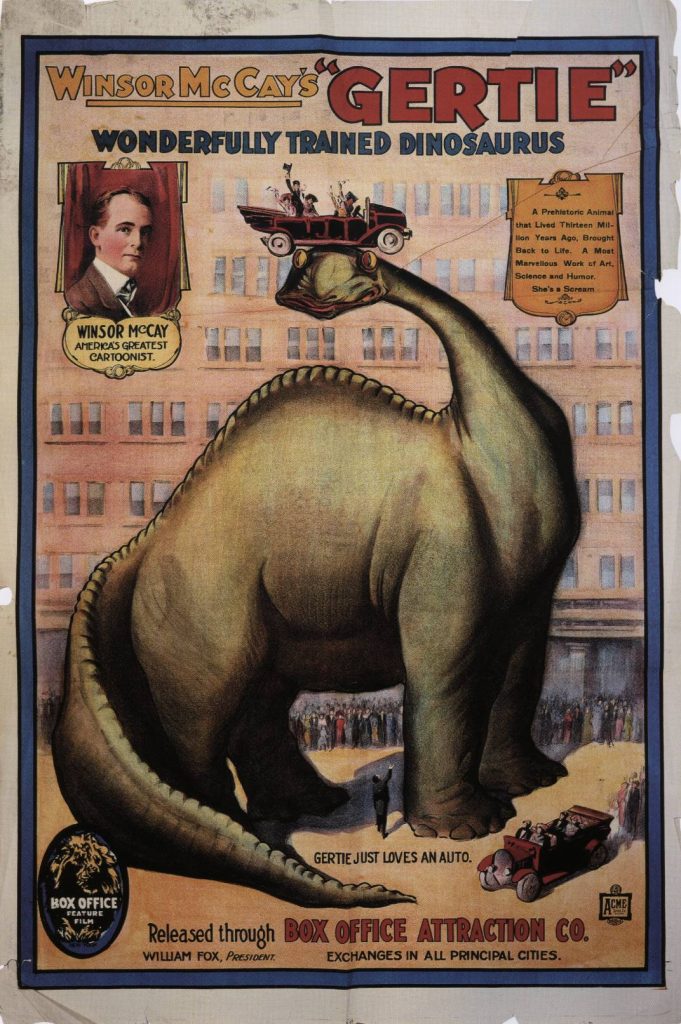 Gertie the Dinosaur (1914) is an animated short film by American cartoonist and animator Winsor McCay. It is the earliest animated film to feature a dinosaur. McCay first used the film before live audiences as an interactive part of his vaudeville act; the frisky, childlike Gertie did tricks at the command of her master. McCay's employer William Randolph Hearst curtailed McCay's vaudeville activities, so McCay added a live-action introductory sequence to the film for its theatrical release renamed Winsor McCay, the Famous Cartoonist, and Gertie. McCay abandoned a sequel, Gertie on Tour (c. 1921), after producing about a minute of footage. (Wikipedia)
The Laurie Berkner Band — We Are The Dinosaurs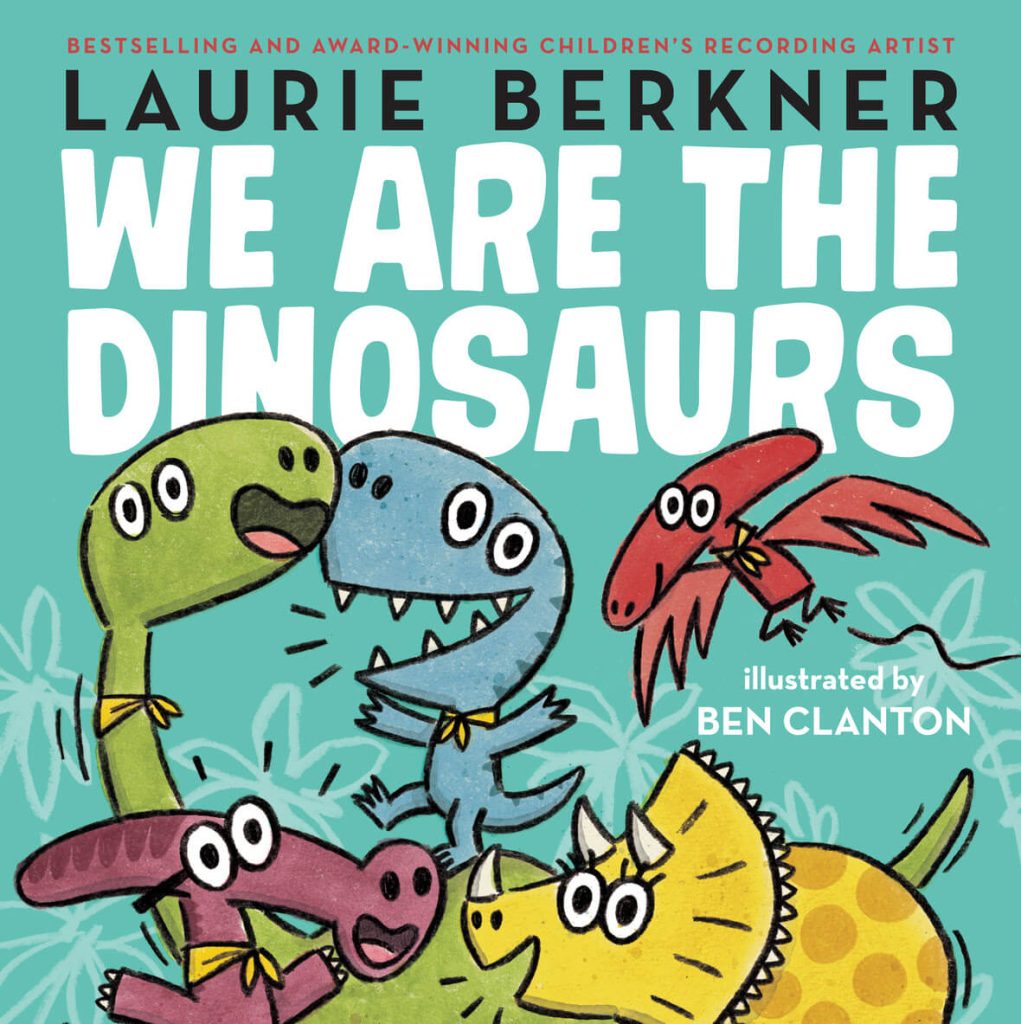 Website Services
Visit SiteByMike.com to see what they can do for you!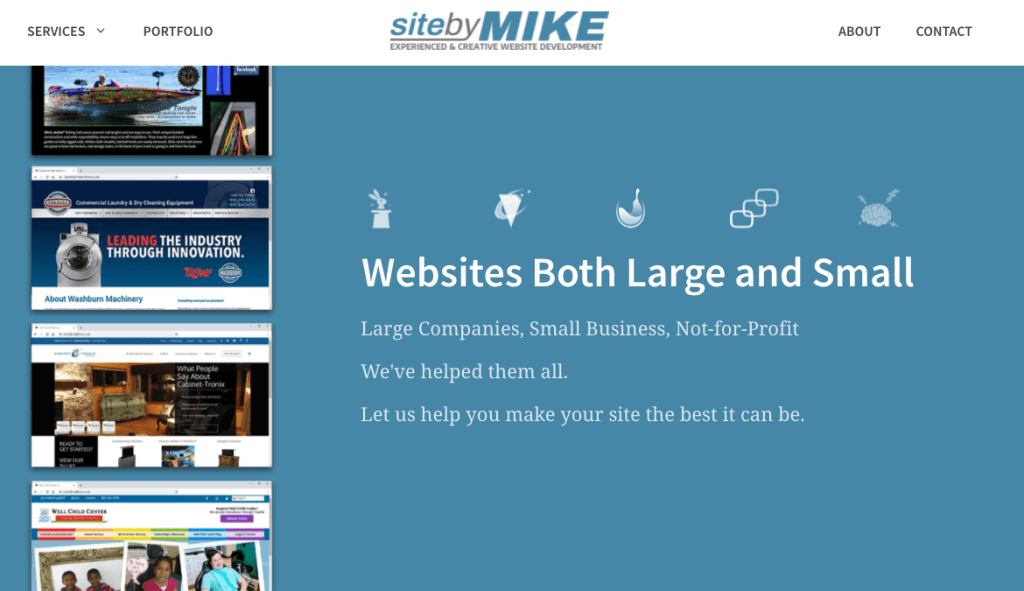 Enter to win a free copy of Eggasaurus signed by Jennifer Wagh!
Guidelines & Conditions: There is no cost or fee to enter the drawing for the free, signed, first edition/first printing of Eggasaurus. All entries must be received by the Of Books & Booze email address (ofbooksandbooze@gmail.com) or via the Of Books & Booze Contact page within the contest window. The contest window opens at 12:00:00 AM Central Time on Monday, April 25, 2022 and closes at 11:59:59 PM Central Time on Wednesday May 25, 2022. This contest is open to US residents only. Winner to be selected at random from all entries received during the contest window. One entry per email address. (One entry per household, please.) Book will be sent to US addresses only. Postage to be paid by Of Books & Booze. Of Books & Booze, its producers, hosts, guests, etc. ("the Team"), will not responsible nor held responsible for emails that were not received during the contest window due to bad typing, misrouting, system failures, other service interruptions, etc.. Nor will the Of Books & Booze Team be responsible or held responsible for the condition of the book when it is delivered to and/or received by the winner, or for the failure of the chosen service to deliver the book. The Of Books & Booze Team will never sell listeners information. Please contact ofbooksandbooze@gmail.com with questions. Thank you.