The Show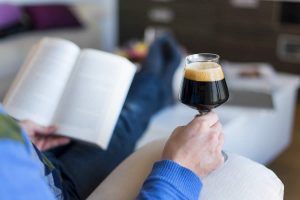 "Examining the intersection of alcoholic refreshment and the written word . . . ."
The original idea for Of Books and Booze was to discuss books about alcohol—its production, culture, history, and so on—while, at the same time, drinking and commenting on the associated beverage.
Reading Al Capone's Beer Wars by John J. Binder would necessitate a sampling of brews from within the Windy City limits; reviewing Tangled Vines: Greed, Murder, Obsession, and an Arsonist in the Vineyards by Frances Dinkelspiel would require sipping some of California's finest; while Mr. Boston's Official Bartender's Guide would permit a headache-inducing traipse around the back bar.
And because narrative non-fiction about alcohol has become a rich sub-category of food writing, there is plenty of material to cover.
But, soon, it became clear that the approach was far too narrow.
What about the stories in which, though not the main topic, alcohol plays a pivotal role?
Or the acknowledged connection between various writers' alcoholic intake and creative their output?
And what about comics, graphic novels, and children's literature?
Well, there is the Comic Book Story of Beer—which will be discussed over an appropriate pint. Other graphic novels and any associated alcohols will be considered on a case–by–case basis.
As for children's books: While there won't always be a connection between the story in one hand and the cocktail in another, plenty of teachers, parents, and caregivers read kid's lit while tossing back a well–earned drink or three at the end of the day— so recommending a title, and a bottle to enjoy it with, remains within the purview of this program.
Thanks for listening to Of Books & Booze. We hope you enjoy the show.
The Host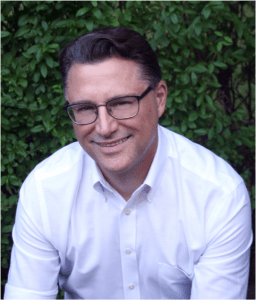 Bradley James Weber writes children's books, horror stories, comics—and this podcast.
Bradley graduated from Illinois State University with a B.A. in English and a concentration in children's literature. Many of his papers examined the parallels and intersections of picture books and sequential art narrative, and championed comics as literature.
Since then, he has won awards for his writing, including the first GonzoFest Literary Award for Fiction and the Naked Girls Reading Literary Honors.
Among his diverse projects, Bradley has advised a Chicago-based publishing house on graphic novels and picture books, presented his "Shakespeare in Comics" and "Shakespeare in Comics II" programs at the Chicago Comics and Entertainment Expo (C2E2), and spoken to area schools and library associations about comics and graphic novels.
His latest book, Why the Moon Moves Away, was written for a guided reading program geared toward 3rd through 5th grade readers.
Bradley's artistic works have been exhibited in The Prairie Center for the Arts, The Next Wave Art Salon, the Side Street Gallery's inaugural Krampus show, Fez Fest, and many others. He continues to be a regular collaborator with the Oddball Arts Lab art collective. Bradley is currently at work on another horror story, several picture books, and creating the Of Books & Booze podcast.
He lives with his family in the outskirts of Chicago.
Connect with more of Bradley's writing, art, comics, and commentary through www.BradleyJamesWeber.com.