Episode Details
Time for another episode of far-fetched facts lashed together with wine and wit. This time, it's a bottle of 2012 Le Cigare Volant by California's Bonny Doon Winery, medieval popes in the South of France, and Victorian-era UFOs zipping around the North American skies. Don't worry—thirty minutes from now, it'll all make perfect sense. Just another day's work for the Of Books and Booze crew. Need more? How about intro music by Brave Combo!
Books
The UFO Wave of 1896
Author: Loren E. Gross
Privately published, 1972
36 Pages

During the latter part of 1896 history's first big UFO wave took place when thousands of amazed people reported strange lights moving about in the sky over many cities of Central California. A careful examination of the 1896 flap could help answer the biggest question of all about UFOs. Are UFOs extraterrestrial? (From the Forward)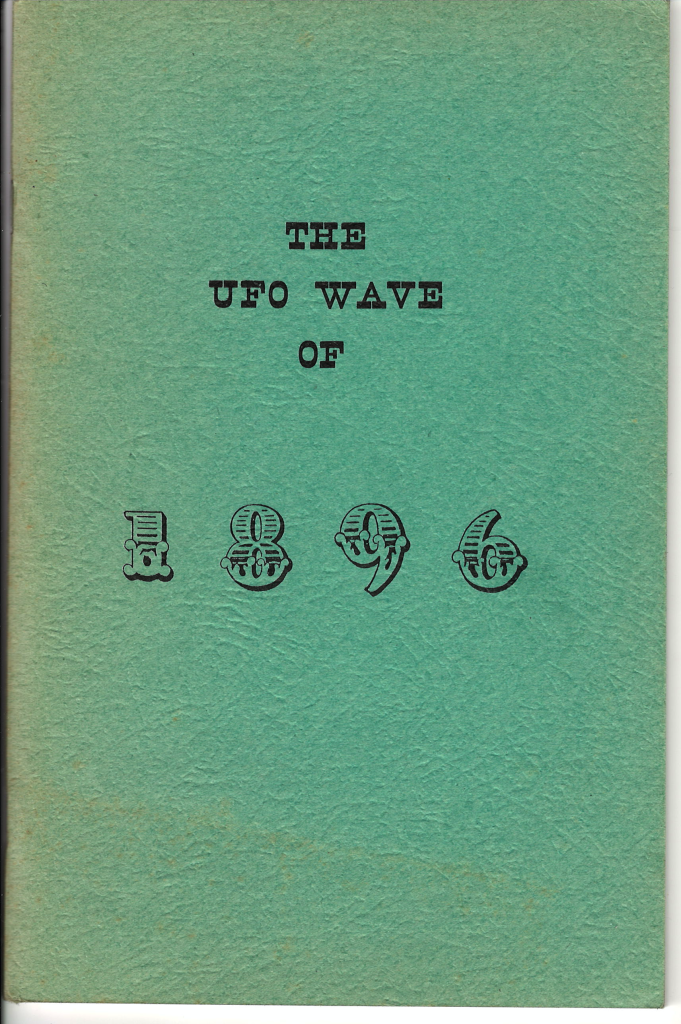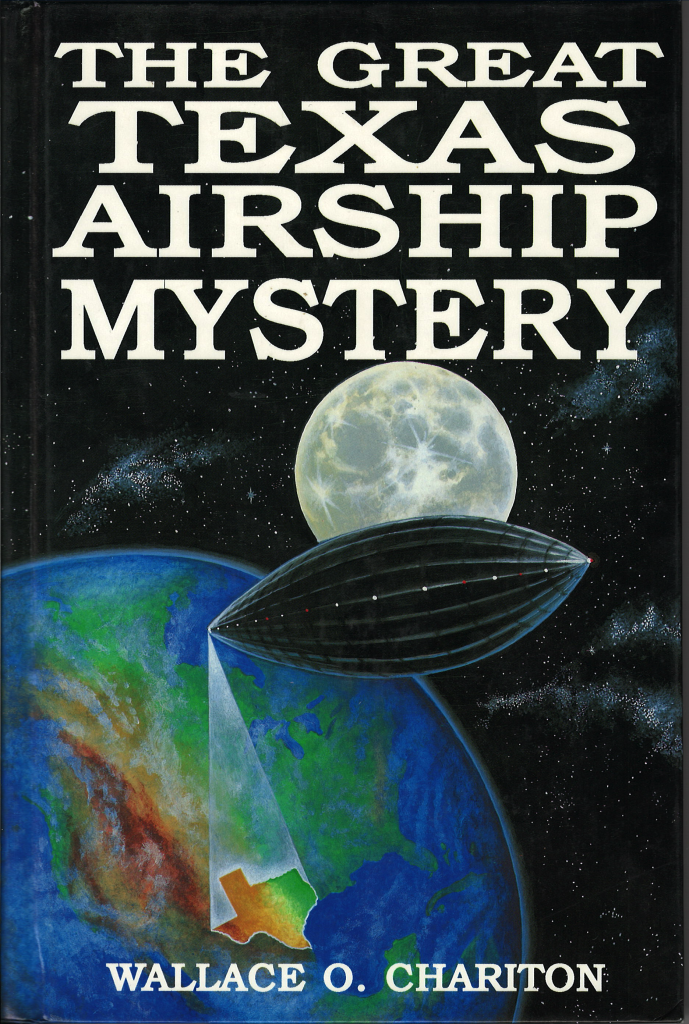 The Great Texas Airship Mystery
Author: Wallace O. Chariton
Publisher: Wordware Publishing, 1991
Pages: 258

Wallace O. Chariton explores the great Texas airship adventure from beginning to end and retells the story exactly as it unfolded in 1897. . . . Mr. Chariton presents his opinion about a possible solution to the mystery and provides the evidence so you can make up your own mind! (Publisher description)
Solving the 1897 Airship Mystery
Author: Michael Busby
Publisher: Pelican Publishing Company, January 2004
398 Pages

While this book focuses on the sightings in Texas, it takes into account all of the reports filed. After addressing previous theories of what the airships were and where they came from, Solving the 1897 Airship Mystery puts forth a new analysis, using detailed accounts from period newspapers and other documents left behind. By writing in chronological order, Michael Busby traces the course of the flights that led to the mystery. (Publisher description)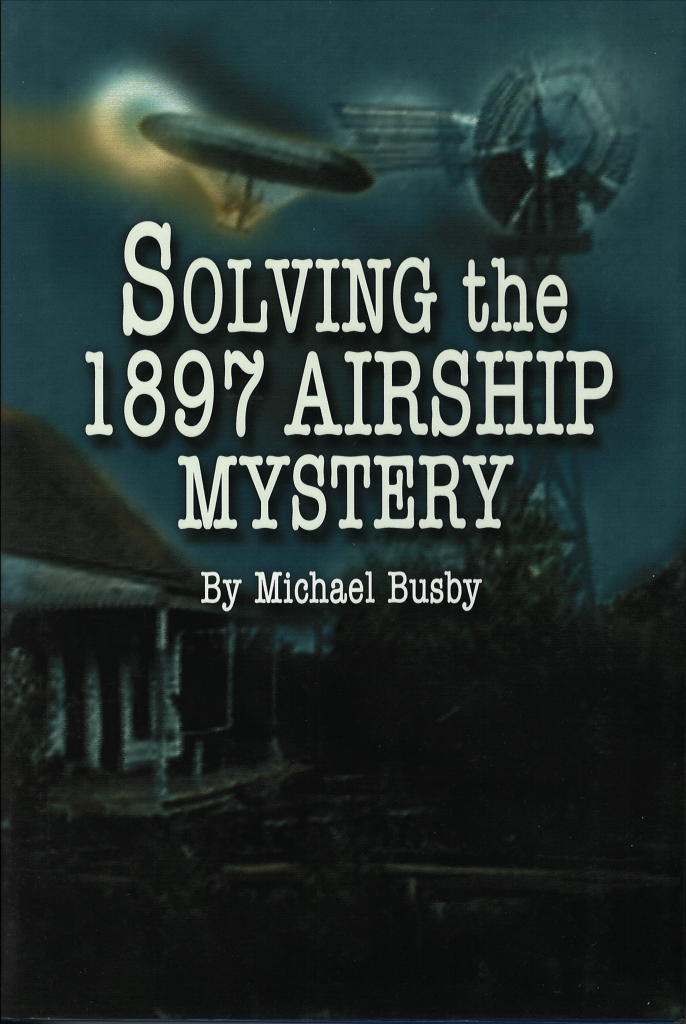 Booze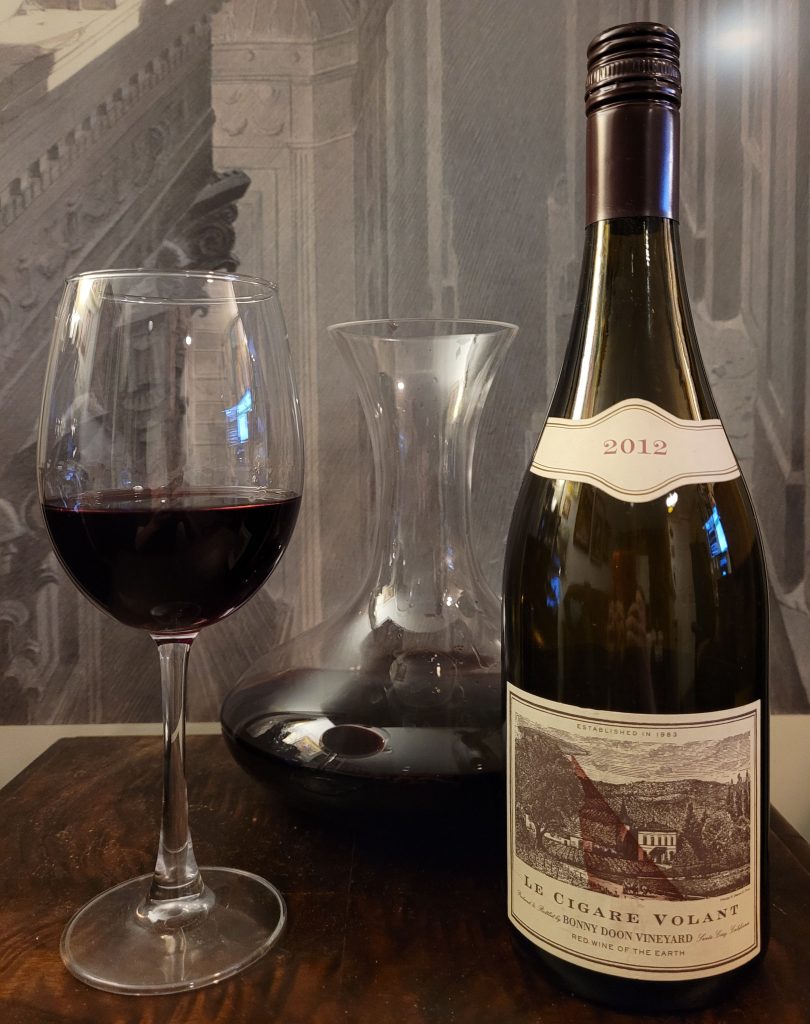 Bonny Doon Le Cigar Volant, 2012
Bonny Doon Vineyard, Santa Cruz, CA
Blend: 39% Mourvèdre, 33% Grenache, 26% Syrah, 2% Cinsault

A beautiful wine-dark, mulberry color, and a first nose of dark, cool loamy earth with suggestions of raspberries, Damson plums and cherry/chocolate. On the palate, it is sleek and racy with a lively acidity, very soft tannins and great persistence. This is a wine from an extremely cool and elegant vintage (Wine.com)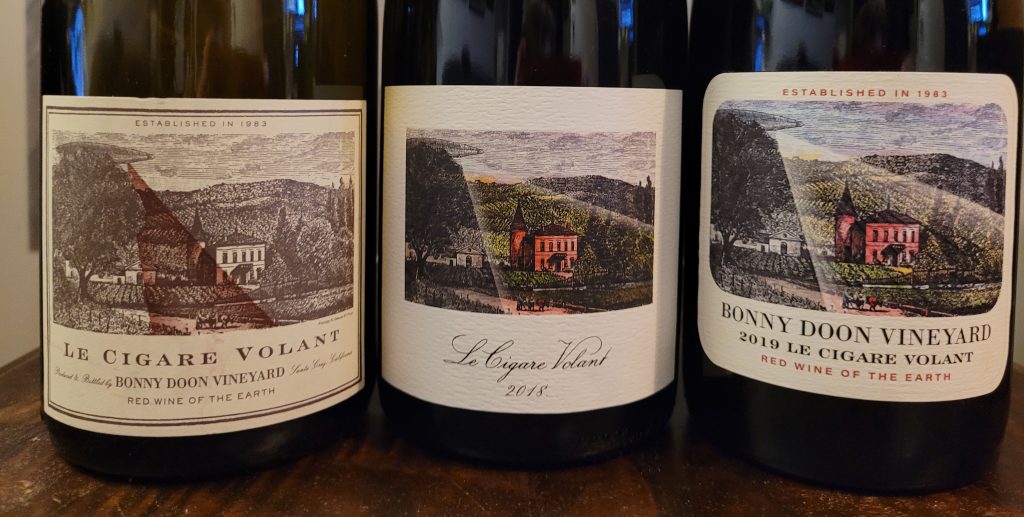 Links & Other Source Material
Chateauneuf–du–Pape
The 18 Grapes of Châteauneuf-du-Pape Red Blend Wine at SocialVignerons.com

What Does 'Garrigue' Mean in Wine? at WineMag.com

The 1954 French UFO Craze That Led To The World's Weirdest Wine Law over at VinePair.com

French Town Upholds 62-Year-Old Ban on UFOs over at MysteriousUniverse.org

More about Bonny Doon Vineyard
40 Wines That Changed the Way We Drink at FoodAndWine.com — The 1980s launch of this irreverent Rhône blend from winemaker Randall Grahm, its label showing a cigar-shaped UFO zapping a modest French vigneron, upended decades of staid wine-label traditions. Confronted now by a bottle of "Fat Bastard" or "Pinot Evil," Grahm might well respond, "Après moi, le déluge"—but unlike some of its descendants, Le Cigare Volant is also very good.
25 years of Le Cigare Volant at the LA Times — A winemaker of great intellect, tremendous talent and peripatetic interests, Grahm, with the 1984 vintage (released in 1987), decided to make an homage to the great wines of the southern Rhone in France. At first he was going to call them Old Telegram (a play on the famous Vieux Telegraphe winery), but then he uncovered the fact that the village of Chateauneuf du Pape had actually passed a law outlawing the arrival of flying saucers — cigares volants.

Did airships fly in 1897 . . . or not?
Mystery Airship entry at Wikipedia.org
The Great Airship Scare at Never Was
Sceptiques vs. Les Soucoupes Volantes (Skeptics vs. The Flying Saucers): Cracking the 1896/97 Airships Mystery—Toward a Psycho-SocioCultural Explanation (Long Version) over at Skeptic Versus The Flying Saucers

Music
The Brave Combo — For the past three decades the Denton, Texas based quintet has perfected a world music mix that includes salsa, meringue, rock, cumbia, conjunto, polka, zydeco, classical, cha cha, the blues and more. They are America's Premier Dance band and a rollicking, rocking, rhythmic global journey — offering what one critic recently wrote, "Even if you come for the party, you'll leave with something of a musical education." (Brave Combo website)
Shop Brave Combo Music & Merch
Listen to Brave Combo tunes on:
Spotify
Apple Music
IMDB.com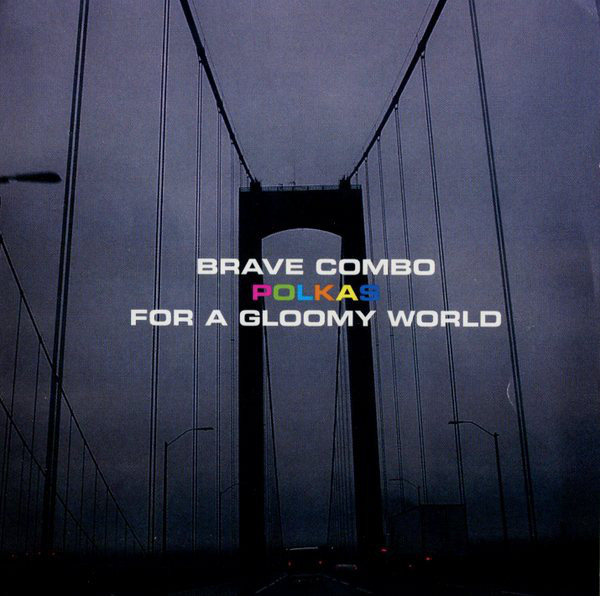 Arcontas Blank on SoundCloud and Facebook

Website Services
Visit SiteByMike.com to see what they can do for you!