This time we're analyzing the 2018 Allan Scott Pinot Noir and two(!) of comic books' most storied characters, the Golden Age and Silver Age Green Lanterns. Cheers!
Episode Details
Same episode, two versions.

---
The one above is edited for time; the Director's Cut has 10 more minutes on the history and marginalization of comics as an art form, Chabon's Theorem, and the three great cultural lies that explain the dynamic between Green Lantern and his arch-enemy, Sinestro!
---
Books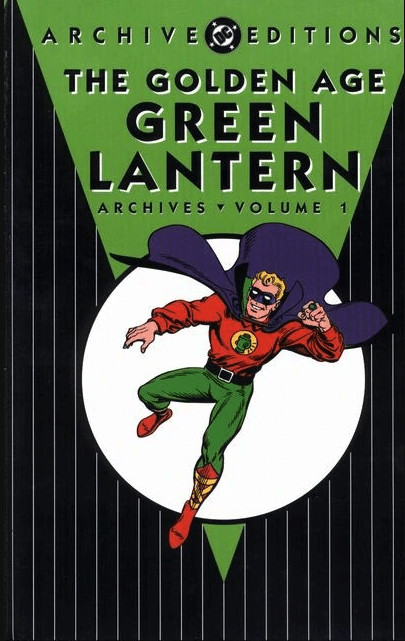 Collects the earliest appearances of Allan Scott as the Golden Age Green Lantern, All-American Comics #16 thru #30, and Green Lantern #1. (NOTE: Hard to find and expensive used. Check your local public library for availability.)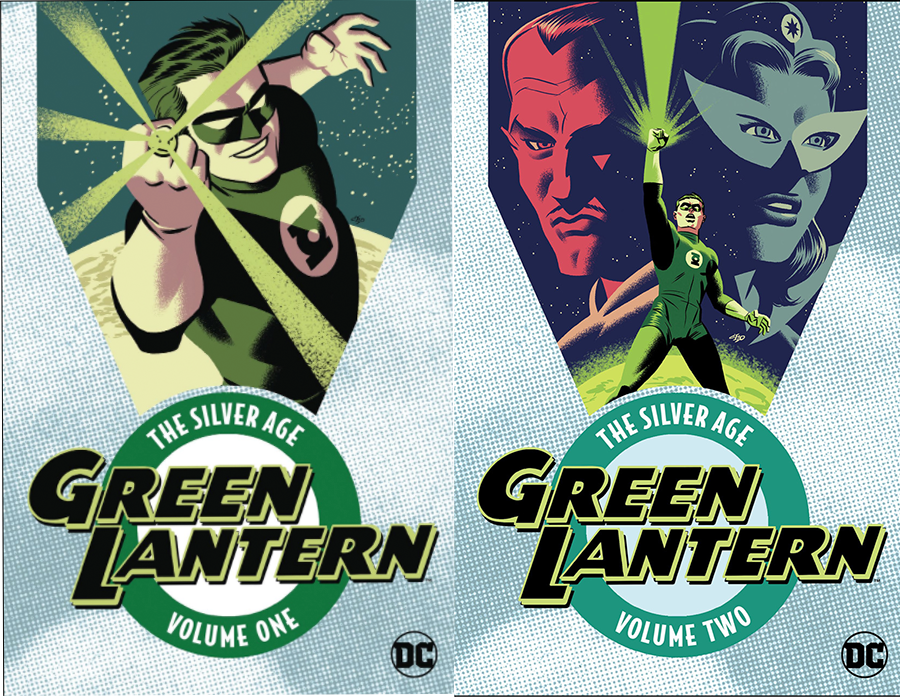 Hal Jordan put on the ring in 1959 to become the most famous of all the Green Lanterns. Through the 1960s, he battled aliens, monsters, super-villains, and sociopaths looking to swipe his power ring — and the ongoing efforts of his boss/love interest, Carol Ferris, to learn his true identity. (NOTE: Hard to find and expensive used. Check your local public library for availability.)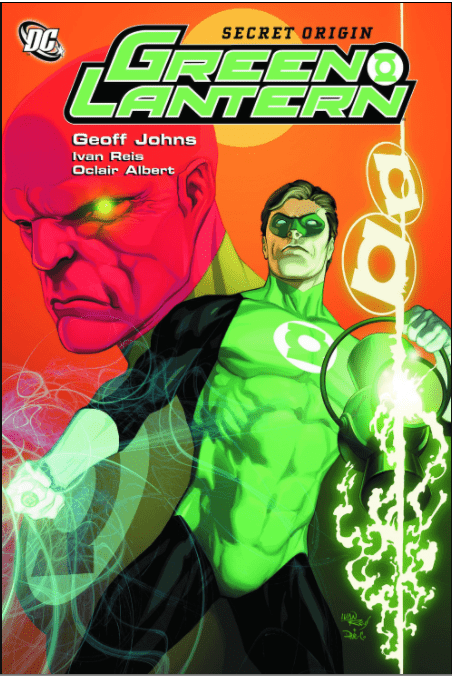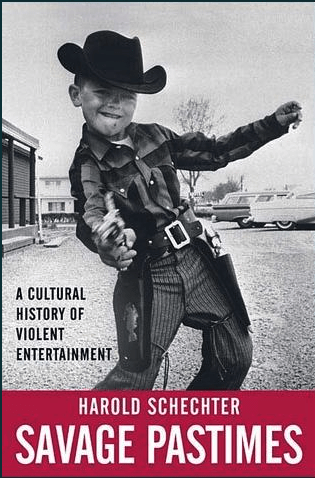 Savage Pastimes: A Cultural History of Violent Entertainment by Harold Schechter

"In SAVAGE PASTIMES: A Cultural History of Violent Entertainment, Harold Schechter writes, 'The current uproar over media sensationalism rests on two premises: that popular culture is significantly more vicious and depraved than it used to be, and that we live in uniquely violent times. Everyone seems to accept these propositions as the obvious, irrefutable truth. But what if everyone is wrong?'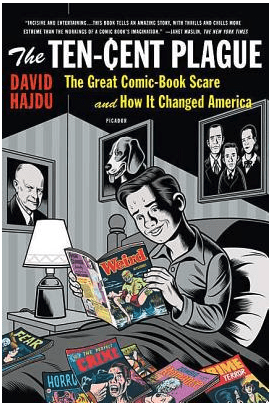 The Ten-Cent Plague: The Great Comic-Book Scare and How It Changed America by David Hajdu

"When we picture the 1950s, we hear the sound of early rock and roll. The Ten-Cent Plague shows how — years before music — comics brought on a clash between children and their parents, between prewar and postwar standards. Created by outsiders from the tenements, garish, shameless, and often shocking, comics spoke to young people and provided the guardians of mainstream culture with a big target. Parents, teachers, and complicit kids burned comics in public bonfires. Cities passed laws to outlaw comics. Congress took action with televised hearings that nearly destroyed the careers of hundreds of artists and writers."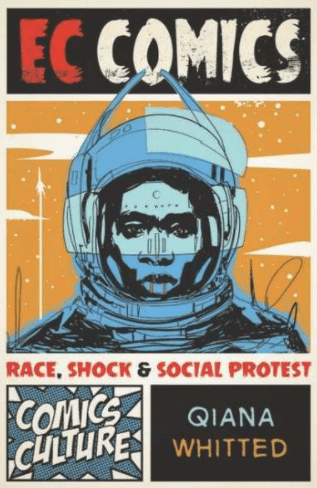 EC Comics: Race, Shock, and Social Protest by Qiana Whitted

"Entertaining Comics Group (EC Comics) is perhaps best-known today for lurid horror comics like Tales from the Crypt and . . . Mad magazine. But during its heyday in the early 1950s, EC was also an early innovator in another genre of comics . . . socially conscious stories that boldly challenged the conservatism and conformity of Eisenhower-era America. The first serious critical study of EC's social issues comics, this book will give readers a greater appreciation of their legacy. They not only served to inspire future comics creators, but also introduced a generation of young readers to provocative ideas and progressive ideals that pointed the way to a better America. "

Race, Shock, and Social Protest: An Interview with Qiana Whitted
— BlackPerspectives.com

Booze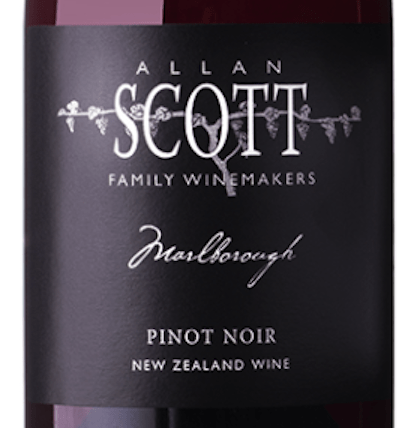 2018 Allan Scott Black Label Estate Pinot Noir Marlborough, New Zealand

"This succulent Pinot Noir has aromas of spice, currant and dark Ghana chocolate. A juicy cherry mouthfeel matches perfectly with the grippy bitterness of the dark cocoa. A long and luxurious feel on the palate will remind you of your favourite cherry jam colliding with that warm dark cup of black tea." (Winestate Magazine – 4 Stars)



Reductive winemaking, Brettanomyces, and "Barnyard" in your wine

Links to source material & references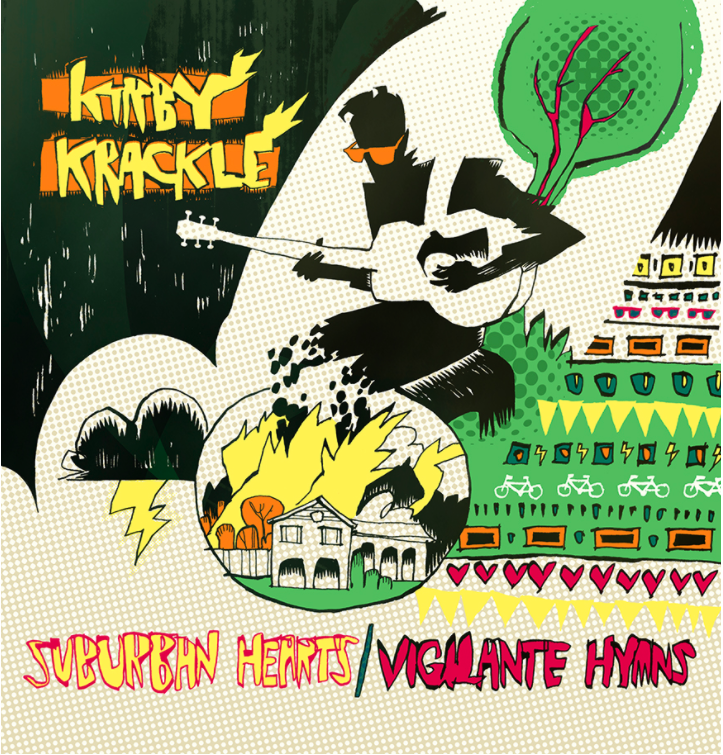 Kirby Krackle is an internationally touring nerd-rock artist featuring the music of songwriter and performer Kyle Stevens. Kirby Krackle independently released six albums in as many years — and a multitude of singles — all while continuing to create musical content for industry giants such as Mondo, Cards Against Humanity, and for the 2016 Disney XD cartoon, "Guardians Of The Galaxy."

Cover art by the amazing Jim Mahfood!
Click the image to buy music and merchandise straight from Kirby Krackle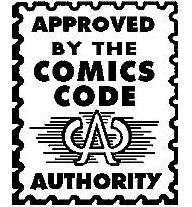 Comics Code History: The Seal of Approval — Lots of good background on the Comic Book Legal Defense Fund website.

"Controversy over comic books surfaced shortly their debut in the 1930s. The first group to object to comics was educators, who saw comics as a bad influence on students' reading abilities and literary tastes. They filled professional journals with suggestions on how to wean their pupils from superhero tales. Comic books also represented a threat to their authority – for the first time, children could select their own leisure reading material.

Wertham Was Right – the Legal View — March 2013 retrospective Analysis of Wertham and his book, Seduction of the Innocent, by Interim Director of the Comic Book Legal Defense Fund, Jeff Trexler. See the bottom of the page for links to related articles.

The Silver Age Green Lantern's Supporting Cast & Other Useful Info
Click the image to learn more about each character: Sinestro, Carol Ferris / Star Sapphire, John Stewart, Tom Kalmaku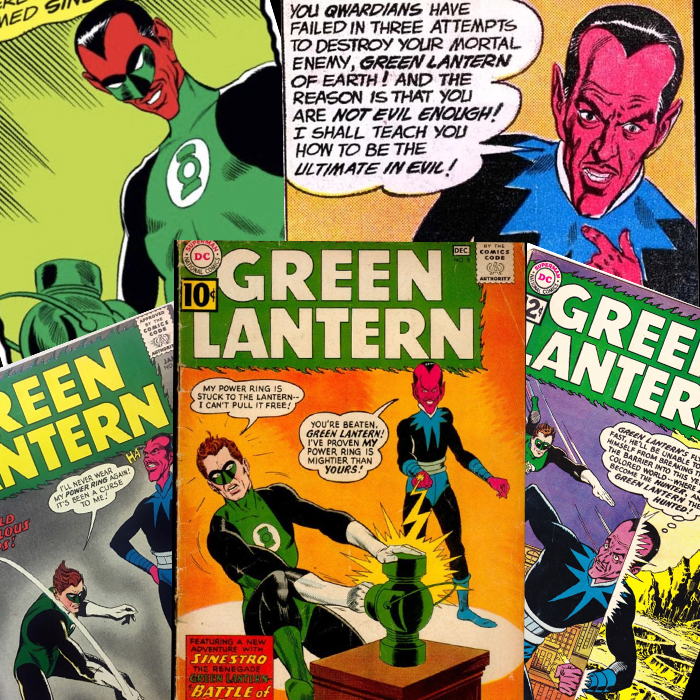 Illegal income: How much does crime pay? — JournalistsResource.org
"A new study suggests people who earn money by committing crimes such as selling drugs, burglarizing homes and cashing forged checks make more than $900 a week, on average."
Does crime pay? — Rand.org
"The legitimate and criminal earnings of mid-rate and high-rate burglars, robbers, auto thieves, swindlers, and mixed types (mostly drug dealers) among state prison inmates in California, Michigan, and Texas are estimated and compared to the inmates' perceptions of their earnings. Crime appears to pay less than legitimate work for most mid-rate offenders; the reverse is true for most high-rate offenders. "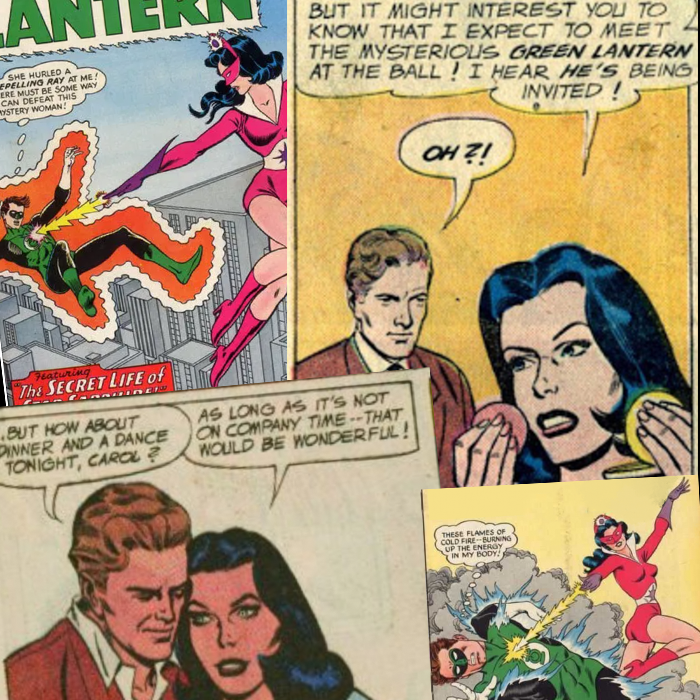 Urbach-Weithe Disease — Wired.com
"A middle-aged woman known as SM . . . . has an unusual genetic disorder called Urbach-Wiethe disease. In late childhood, this disease destroyed both sides of her amygdala, which is composed of two structures the shape and size of almonds, one on each side of the brain. Because of this brain damage, the woman knows no fear, the researchers found."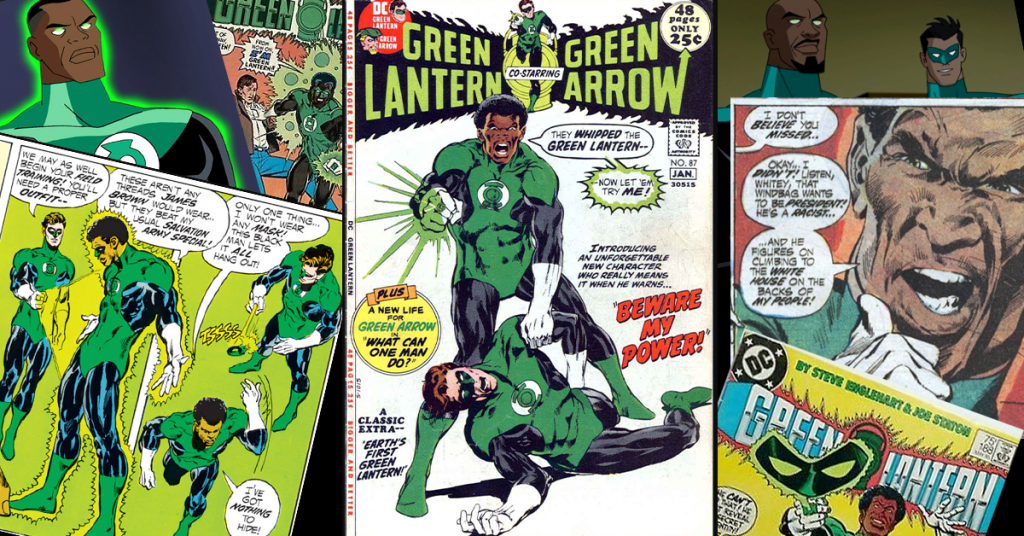 The Green Lantern Theory of the Presidency, Explained — Vox.com
"According to Brendan Nyhan, the Dartmouth political scientist who coined the term, the Green Lantern Theory of the Presidency is 'the belief that the president can achieve any political or policy objective if only he tries hard enough or uses the right tactics."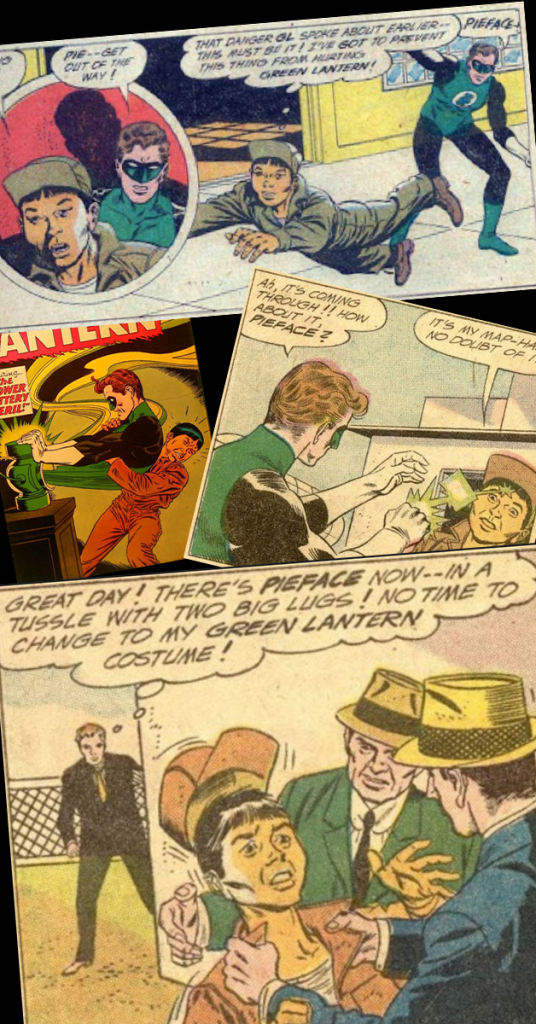 Maker of Eskimo Pie ice cream will retire 'inappropriate' name " — The name attached to Eskimo Pie, the chocolate-covered ice cream treat that has been around for nearly a century, will soon be retired in what is the latest product to yield to growing pressure to remove or rethink brands that have long been considered racist or culturally insensitive" (As of this posting, the product name "Eskimo Pie" and related branding still appears on the Netsle company website, Amazon.com, DollarGeneral.com, and other retail sites.)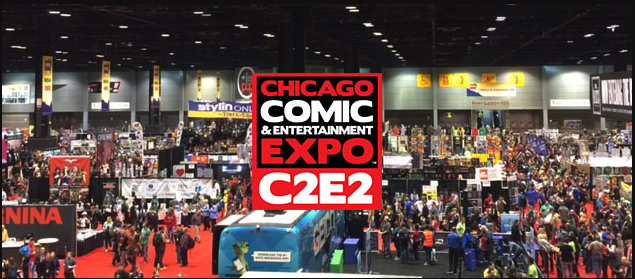 Chicago Comics and Entertainment Expo (C2E2) — "It's the largest pop culture convention in the Midwest. . . . Whether you're a fan of comic books, cosplay, video games, anime, TV shows, movies, books, wrestling, comedy, or anything else – C2E2 is your home for good and geeky times."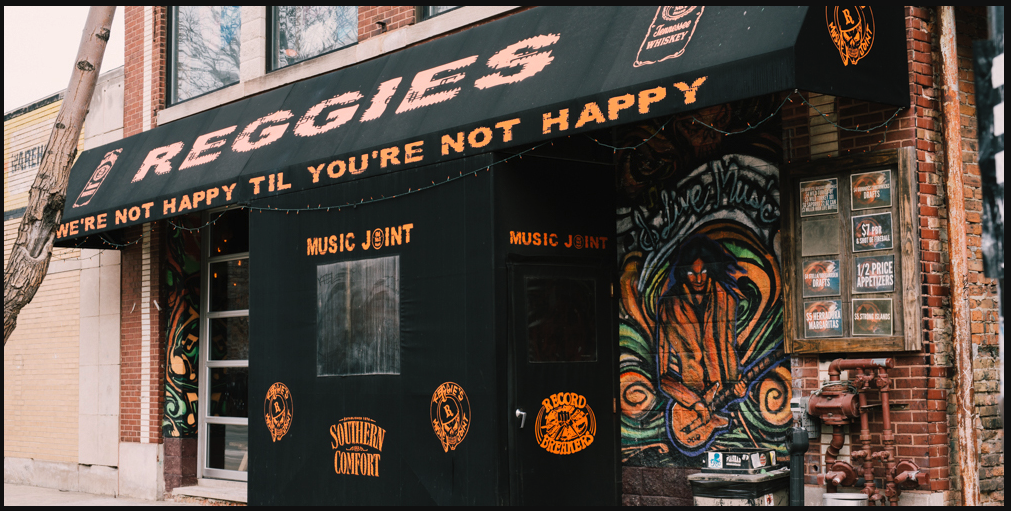 ---