Episode Details
Digging into a trio of exceptionally moral picture books while facing down the horror of a local drinking tradition: A shot of Jeppson's Malört followed by a gulp of Old Style — AKA, "The Chicago Handshake."

Books
That's Dangerous!
Author: Francesco Pittau
Illustrator: Bernadette Gervais
Publisher: Black Dog and Leventhatl (2001)
(English language 2003)

"This audacious little book for children ages three and up is a catalog of don'ts sure to make kids squirm and squeal with delight–and parents laugh out loud. Jumping down the stairs, sticking your fingers in a fan, swallowing thumbtacks . . .That's Dangerous!"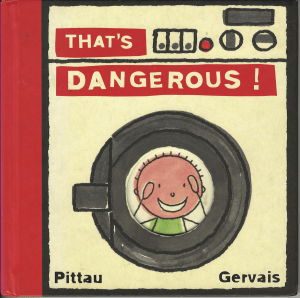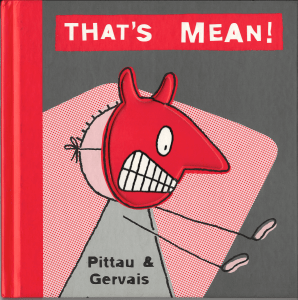 That's Mean!
Author: Francesco Pittau
Illustrator: Bernadette Gervais
Publisher: Black Dog and Leventhatl (2002)
(English language 2003)

"That's Mean! includes such no-no's as scaring your little sister, telling secrets, and spitting on people, all delightfully illustrated and sure to delight kids three years and up. Kicking the cat . . . That's Mean!"
That's Dangerous!
Author: Francesco Pittau
Illustrator: Bernadette Gervais
Publisher: Black Dog and Leventhatl (2001)
(English language 2003)

"This irresistibly icky book will appeal to kids' love of all things nasty — while charming parents with its wit and energy. Adorable artwork on every spread accompanies simple text. Swallowing a worm, smelling a sock, playing in the cat litter . . . That's Disgusting!"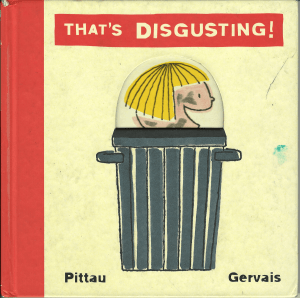 Booze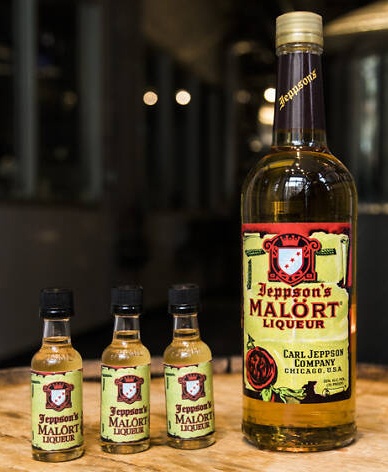 Jeppson's Mälort
"Through the decades, Jeppson's Malört – a traditional wormwood-based digestif – has been thought of as a rite of passage or a hangover cure. For many Chicagoans, Malört is the drink that has defined the Chicago bar experience."
Jeppson's Mälort History

Old Style Lager
"As a society, we need to be looking forward. Embracing what we hold dear not by fetishizing its glory days, but by honoring our valuable heritage with a renewed spirit of confidence, self-awareness, inclusion, and building something for us to be proud of not just now, but for decades to come.

"Old Style's namesake and history might imply a brand that isn't positioned to align with that ethos. Old Style does not reflect one's age. It reflects one's ability to authentically feel young."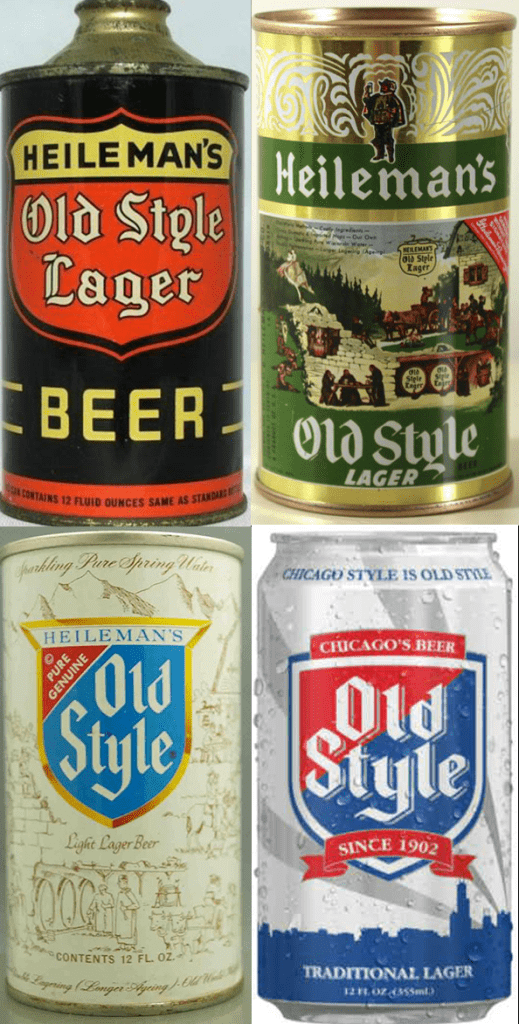 Corporate gibberish courtesy of OldStyle.com

Links & Other Source Material
The Chicago Handshake, Deconstructed
Chicago Handshake game
"Do you think you know Chicago? Are you prepared to risk your sobriety to find out? This card game will put your knowledge of the Windy City to the test! From challenges and trivia to true life experiences, you will need all of your addled wits to drink your way to victory. Each game ends with a taste of legendary Chicago hospitality: the Chicago Handshake!"
Please Drink Responsibly!
Suitable for ages 21+
2 – 12 players.
30 – 60 minute play time
104 Cards in the deck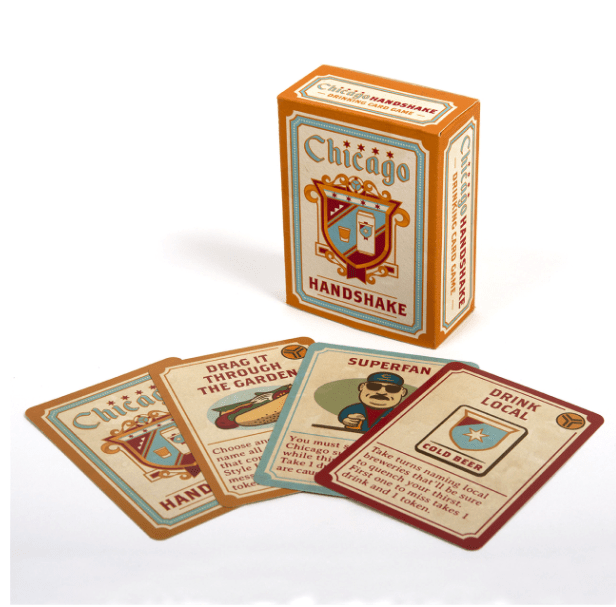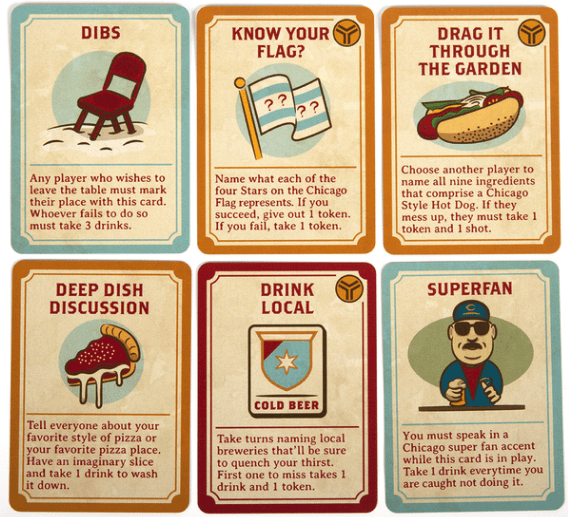 Other Stuff
History: Old Style is Not Chicago's Beer and Other Chicago Beer Factoids
Signs Of The Times: How Chicago Bars Got So Many Old Style Signs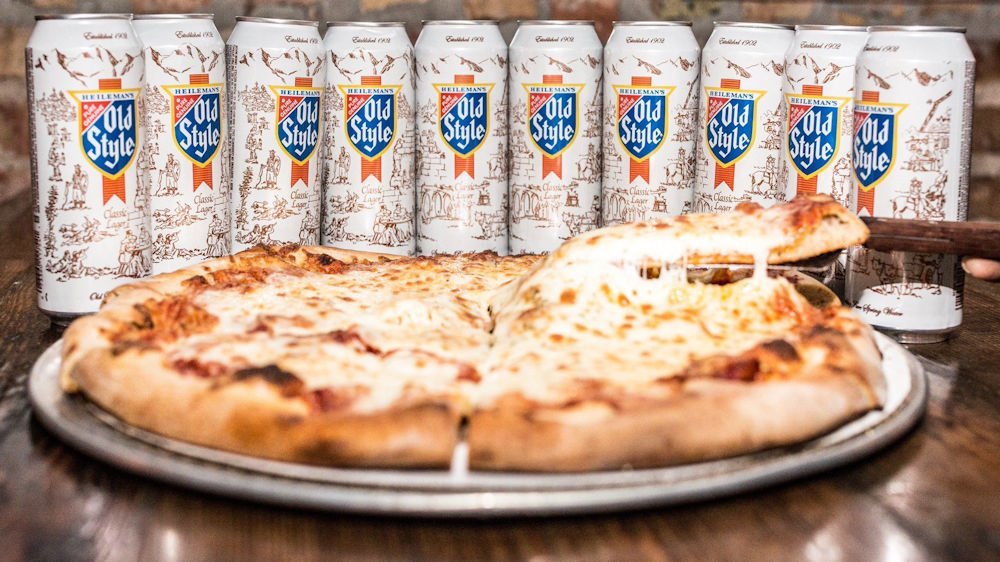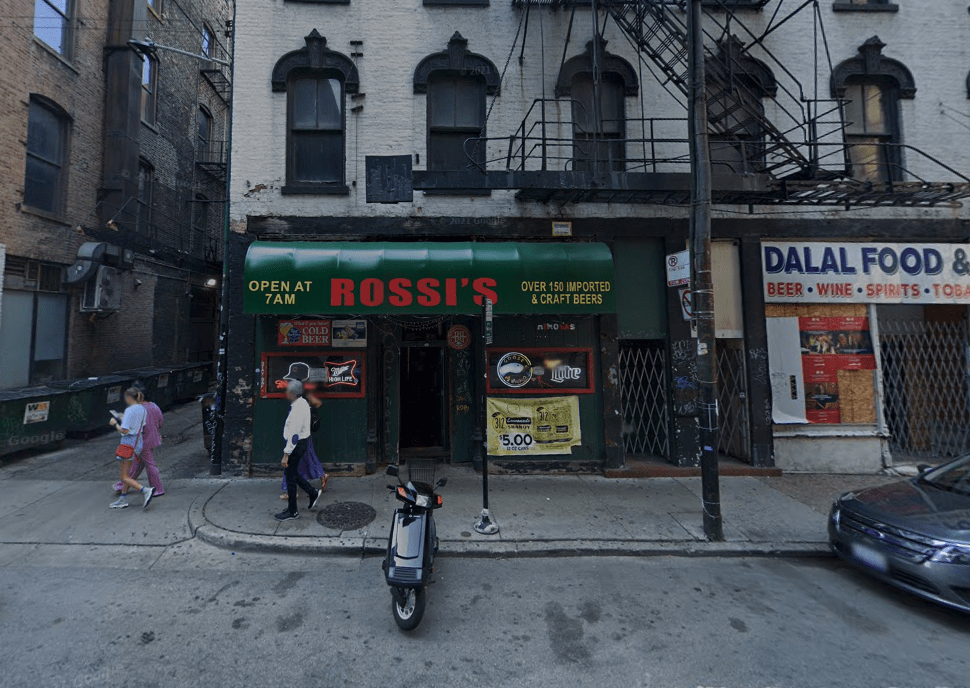 Rossi's Liquors
My first experience with Malort was a couple of years ago during a friend's bachelor party. We were on a tour of downtown drinking establishments when our guide steered us into Rossi's Liquors — one of Chicago's finest dives.

Located a quick half-block north of State and Kinzie, Rossi's is a tiny place with a handful of barstools and, if memory serves, a single side table.
Rossi's is open until 2AM and they don't take plastic. One Tripadvisor review describes the place as "unpretentious," but it's more a tall glass of take-it-or-leave-it with a kiss-my-ass chaser. Guys like Nelson Algren, Mike Royko, Theodore Dreiser, and — the ultimate freelancer — Lionel O'Lay would have been comfortable leaning on the rail.
Also, Rossi's is what's known as a "package store." They'll pour you a drink and/or sell you something to go — just as long as you have cash.

For an interesting look at the origins of the package store, read through this article by Robert F Moss then pick up his book, Southern Spirits: 400 Years of Drinking in the American South (2016).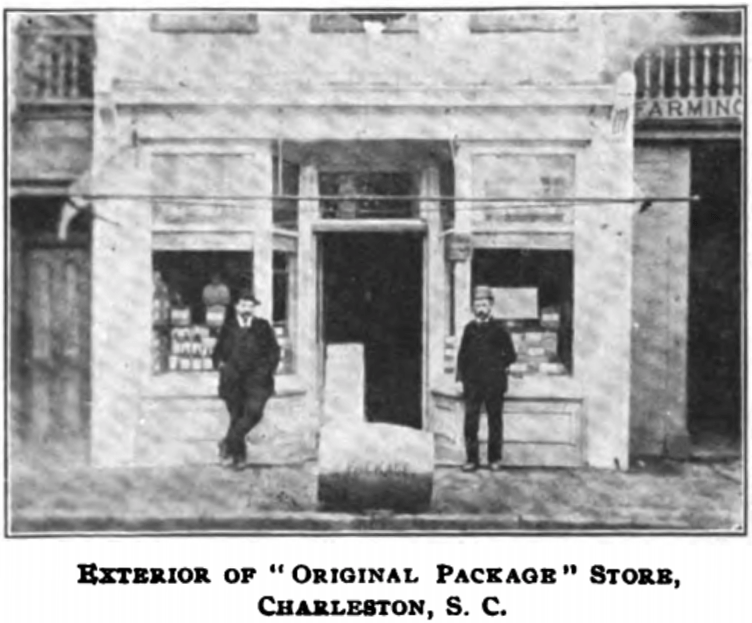 Chicago's Essential Dive Bars
Chicago.Eater.com
ChicagoDiveBar.com
TheDiveBarTourist.com

While TheDiveBarTourist does mention Rossi's, it's the only Chicago joint on their map. Sadly, they're missing the Sky-Ride Tap at the southwest corner of Van Buren & Clark, and Stocks & Blondes, which is right under the Washington/Welles 'L' stop.
If you're ever in Chicago and need to whet your whistle, these are the places to do it.

Music
Arcontas Blank on SoundCloud and Facebook