Episode Details
Sipping the classic White Russian while reading a pair of horror stories written by yours truly — "The Monster on the Sidewalk," and the award-winning, "Lorraine and the Alligator." Cheers!
Stories
Lorraine and the Alligator – Recipient of the prestigious Naked Girls Reading Literary Honors!

The night of the award ceremony, I had the pleasure of hearing my words come out of the mouths of two lovely and talented readers: Michelle L'Amour and Greta Layne. And, yes, they were naked.

"Lorraine and the Alligator" is the story of a family reunion in rural Louisiana that takes a turn.

The Monster on the Sidewalk – A hard-working guy just wants to enjoy his one day off. When his wife asks him to take care of something on the sidewalk next to the garage, he finds out there's more than he ever imagined lurking through his suburban backyard.

If you liked these stories, there are a few more on my personal website, BradleyJamesWeber.com, along with some comics and even a little poetry that doesn't suck.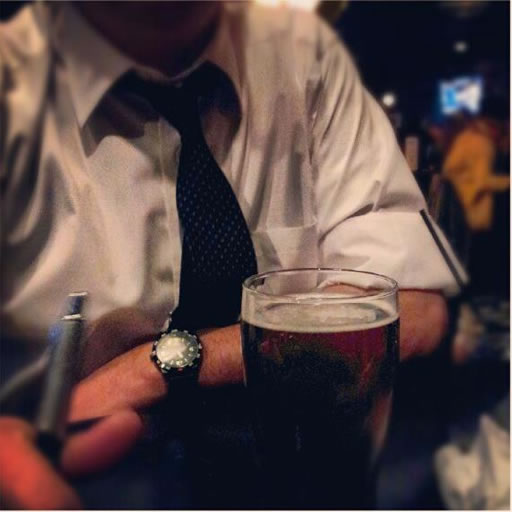 Books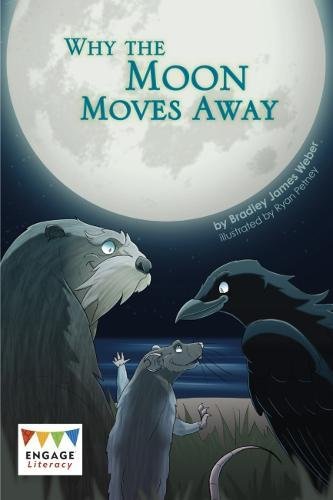 Why The Moon Moves Away
Author: Bradley James Weber
Illustrator: Ryan Petney
Editor: Karen Soll
Publisher: Capstone Publishing, 2017

***Interested in a personalized, autographed copy? I still have a few on hand. Drop me a line through the show's contact page or via Facebook. These are out of print through the publisher and other online outlets!

"Crafted for the 2017-2018 Capstone Engage Literacy Advance program, Why The Moon Moves Away is a 64-page, GRL V (3rd through 5th grade readers) porquoi tale answering the age-old question of where the moon came from –and the more recent question of why, year after year, the moon moves a little farther away from the Earth."



Booze
White Russian recipe at delish.com

Ingredients:
Ice
2 oz. Kahlua
2 oz. vodka
2 oz. heavy cream

Fill a rocks glass with ice.
Measure and pour the Kahlua and vodka.
Measure and pour the heavy cream.
Enjoy!

Links &
Other Source Material
Founded in Chicago by international burlesque showgirl, Michelle L'Amour, The Bare Book Club (formerly Naked Girls Reading) is a live, literary event showcasing nude womxm* reading to the audience.

For the time being, Michelle and all of the international chapters of the Bare Book Club have suspended in-person events. However, they are producing regular videos of womxn, sans clothing and/or unmentionables, reading from their favorite books. Click over to the Bare Book Club Patreon page for additional info.

(Chauncey wants me to remind everyone that they must be 18 or older to get into the Bare Book Club page Patreon page. Also, the Bare Book Club website, Instagram, Tumblr, etc., are probably NSFW . . . but that shouldn't stop you from paying them a visit.)

Despite spring and summer being well and truly over, The Bare Book Club's Spring/Summer 2020 reading list is still up at Bookshop.org.

*Womxn is defined as an alternative spelling to woman, and is intended to be more inclusive of trans and non-binary people. While there is some contention over the use and/or validity of womxn (i.e., it unwillingly co-ops non-binary people into a form of gender binarism) it is the word used on the Bare Books Club site. Therefore, when discussing the Bare Book Club's performers, that's what we're using, too. Selah.

Michelle L'Amour
Chicago-area native Michelle L'Amour headed west and is currently calling L.A. home.

Studio L'Amour provides on-demand courses and one-on-one sessions for those interested in movement, fitness, and self-discovery. Michelle is also the host of Look Down There: The Show. Visit LookDownThere.com for full details, then tune in on Spotify or watch it on YouTube.

Music
Arontas Blank on SoundCloud and Facebook