Episode Details
Stirring up a brand-new mystery drink while discussing fears, phobias, and how we can learn to stop freaking ourselves out. Cheers!
Books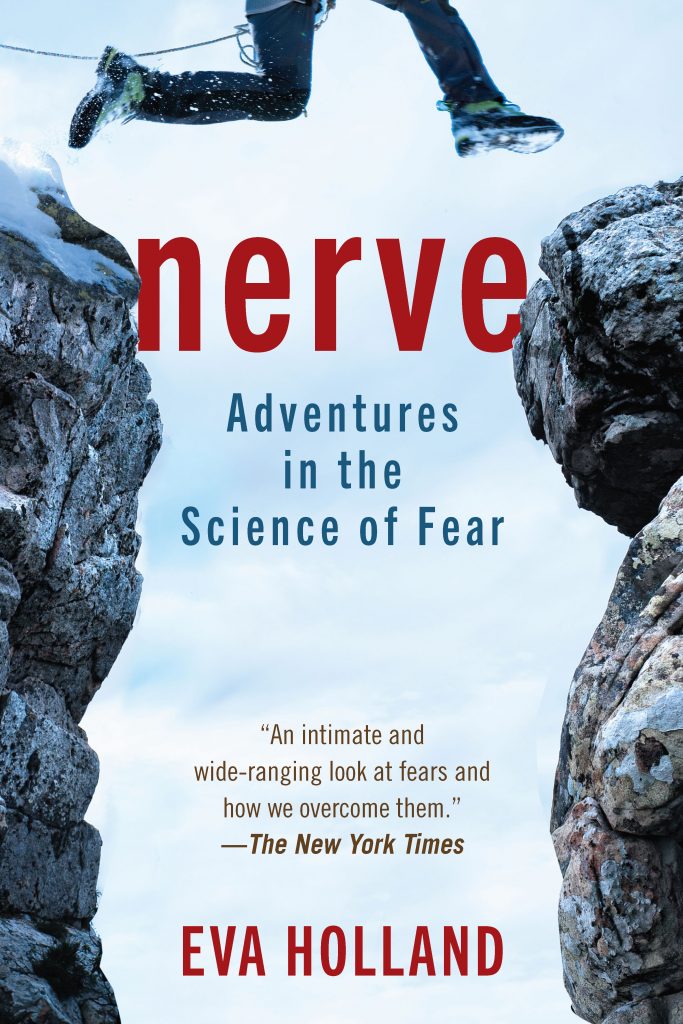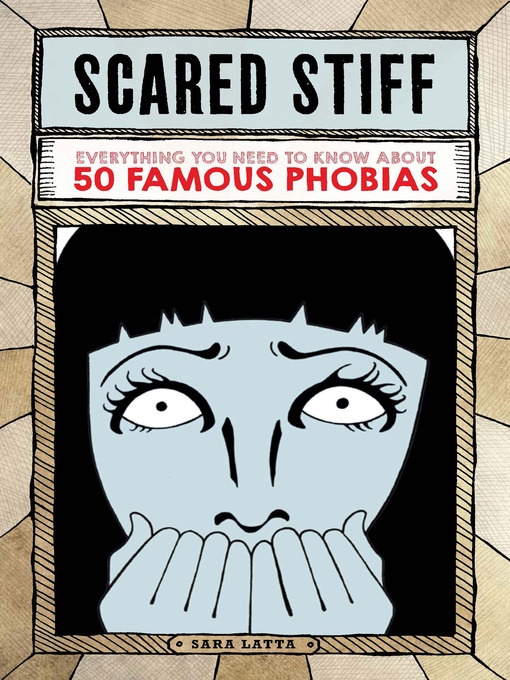 Sared Stiff : Everything You Need to Know About 50 Famous Phobias
Author: Sara Latta
Publisher: Zest Books (August, 2013), 244 pages

"[P]hobias take the normal (and even helpful!) human emotion of fear to a much more visceral, even primal, place. . . . It's the thing that stops us in our tracks, sets our hearts racing, and stands our hairs on end. Scared Stiff takes readers on a journey through these experiences―using biology, psychology, and history (not to mention pop culture) to explain where our phobias came from, how they affect us, and how we might eventually overcome them."
Booze
Exclusive to OB&B listeners — my new cocktail!
No name for it yet, but suggestions are welcome. Send them along via our Contact page.

Instructions
Into a cocktail shaker about two-thirds full of ice cubes, measure and pour:
1 1/2 oz dark, aged rum
1 oz Edel-Kirsch
1 oz Cointreau

– Stir with a cocktail spoon for at least 30 seconds
– Strain the liquid into a 6-ounce to 8-ounce martini glass (or the Nick & Nora glass featured in the photo)
– Slide three Luxardo Maraschino cherries on a cocktail pick and lightly swirl through the liquor
– Enjoy!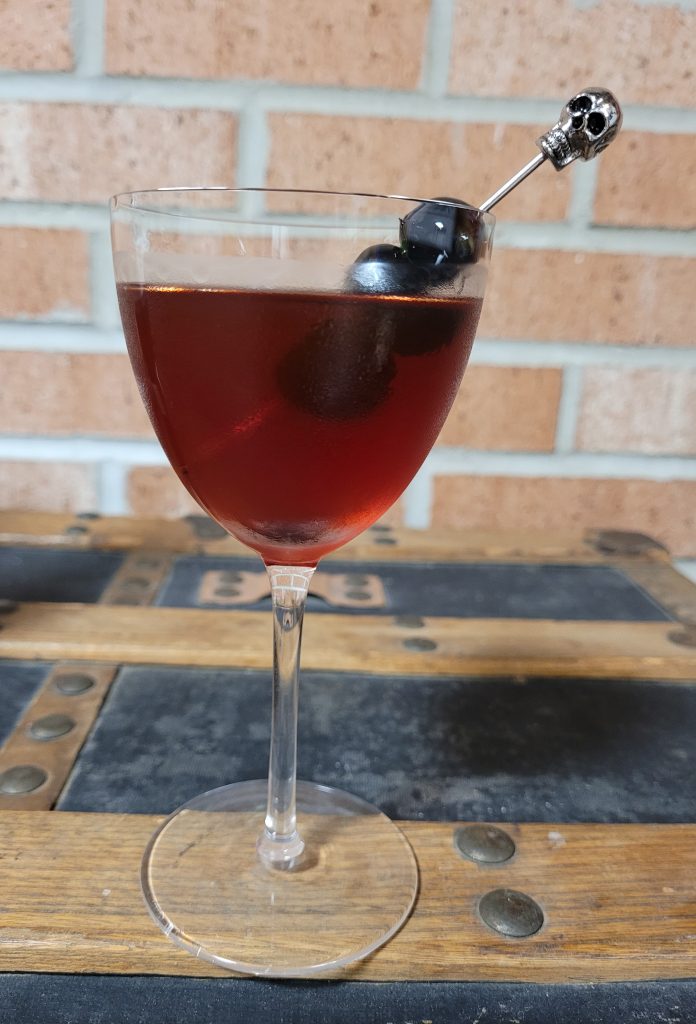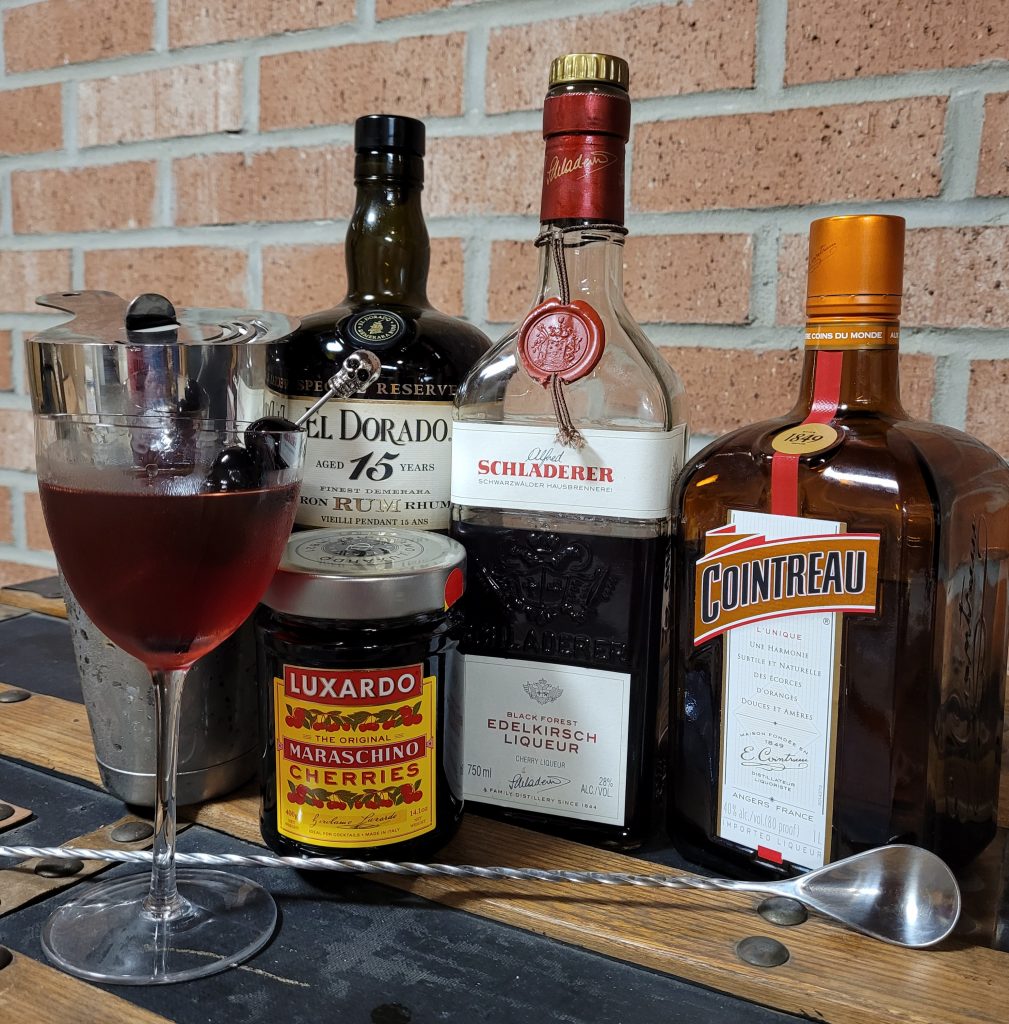 Booze – Honorable Mentions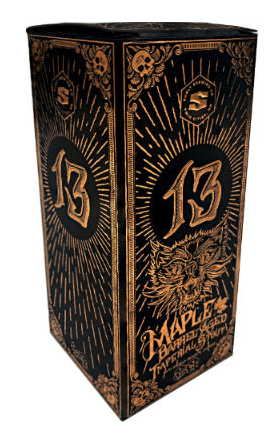 13 – Maple barrel-aged Imperial Milk Stout with vanilla beans and lactose. "Notes of dark chocolate, roasted malt, and aromatic vanilla sit atop the rich maple flavors coursing beneath. This decadent ale appears on Friday the 13th for a limited time only."

Surly Brewing Company, Brooklyn Center, MN
NOTE: I got Surly's home location wrong in the show. They're out of Brooklyn Center not Brooklyn Heights. Mea Culpa.

Surly 13 on Beer-Pedia.com (The Beer-Pedia site publishes in Greek. Translate to English by clicking on the British flag in the upper right corner.)
Beach Blonde Golden Lager – "The Beach Blonde is our lightest offering. In the glass, it glows golden like the sun and supports a creamy white head. The finest imported malts produce a slightly bready character with a touch of honey-like sweetness, while noble hops provide a clean, crisp, spicy finish. A true blonde that is easy on the eyes – and the palate."

Crystal Lake Brewing, Crystal Lake, IL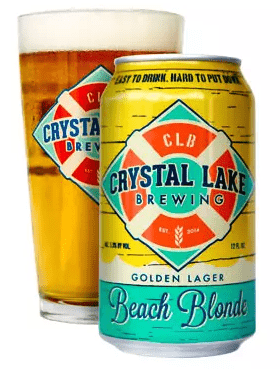 Links &
Other Source Material
Bar Supplies
Chicago Bar Store: A great place to get all the right tools for booze-slingers of every skill level. Loads of restaurant-quality equipment for the home bar, too — including arcade games.

I bought the Viski Professional Stainless Steel Weighted Barspoon. Love it!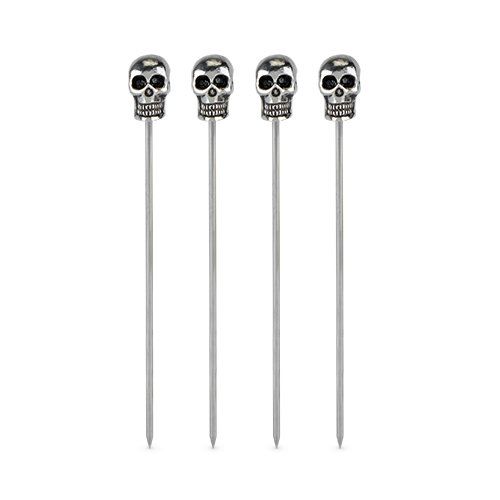 Proper Stirring Technique
Stir a Cocktail: How to Properly Do It? at TheCocktailStory.com
How to Stir a Drink – Speakeasy Cocktails (video) via BetterBookTV at YouTube.com
For The Last Time: There Are Cocktails You Stir, And Cocktails You Shake at the Huffington Post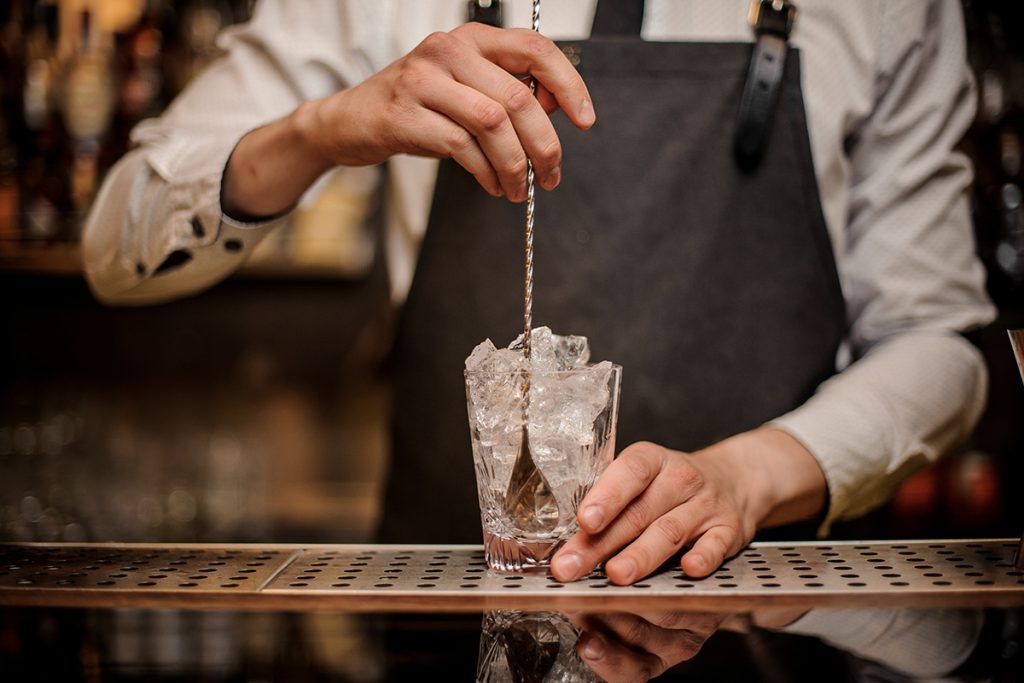 The Science and Evolution of Fear
The Evolutionary Science Behind Our Fear Of Snakes at TheWeek.com
We Really Are Born With a Natural Fear of Spiders And Snakes, New Study Shows at ScienceAlert.com
Dr Albrecht's 5 Types of Fears: What We're Really Afraid Of… at TheCoachingToolsCompany.com
Other Stuff
Cointreau vs. Grand Mariner: What's the Difference?

The Death of Balder — Viking myth, the 13th Guest trope, and the source of Triskaidekaphobia

Fear of The Number 13 Phobia – Triskaidekaphobia at FearOf.net

Fear of Friday The 13th Phobia – Paraskevidekatriaphobia or Friggatriskaidekaphobia

Do You Have a Real Fear of Serial Killers? at PsychologyToday.com

Kinemortophobia – the fear of zombies – at PhobiaWiki.org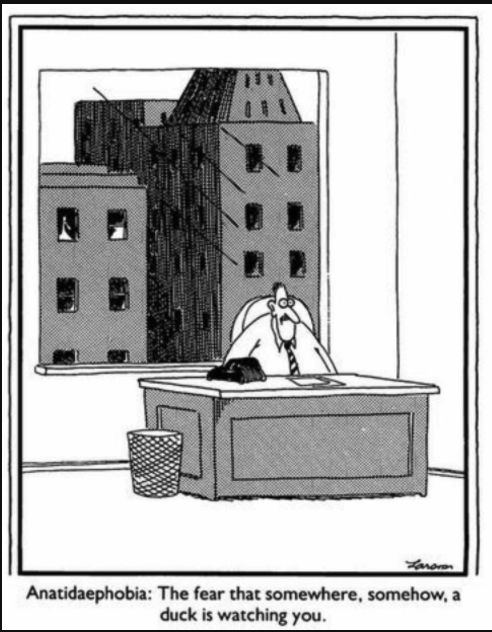 Anatidaephobia is a creation of Gary Larson's, cartoonist and creator of the popular comic The Far Side, and it is a phobia belonging to the "fictional and humorous" category of phobias. The word "anatidaephobia" can be broken down into "Anatidae," which is Greek for ducks, geese, and other kinds of waterfowl, and "Phobos," which is also Greek and translates to dread or fear.' (BetterHelp.com)
Music
Arcontas Blank on SoundCloud and Facebook