---
Episode Details
It's Episode 007 and you know what that means: Birdwatchers, martinis, cocktail science, space-age surf rock, and the literary inspirations for the world's best-known secret agent. Cheers!
Books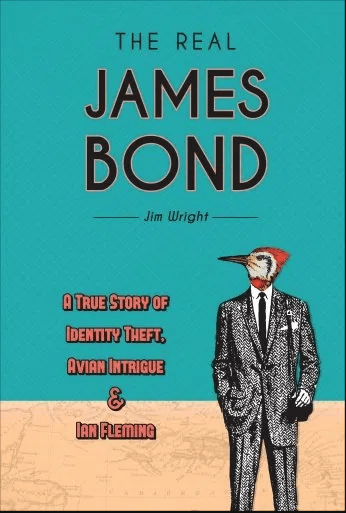 The Real James Bond: A True Story of Identity Theft, Avian Intrigues & Ian Fleming
Author: Jim Wright www.realjamesbond.net
Publisher/Date: Schiffer Publishing, 2020
Audio edition read by Raphael Corkhilll

"James Bond: author, ornithologist, marksman, and . . . identity-theft victim? When James Bond published his landmark book, Birds of the West Indies, he had no idea it would set in motion events that would link him to the most iconic spy in the Western world and turn his life upside down."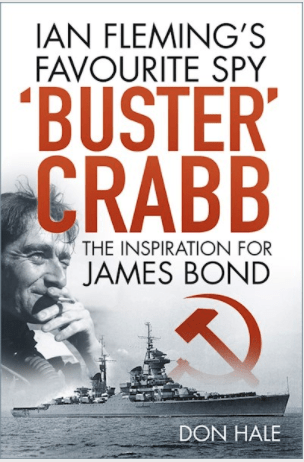 'Buster' Crabb: Ian Fleming's Favourite Spy
Author: Don Hale www.DonHale.co.uk
Publisher/Date: The History Press, 2020

"LIONEL 'BUSTER' CRABB was a drinker, a gambler, a womanizer and a lover of fast cars and gadgets. On top of all that, he was a spy, an acquaintance of Ian Fleming and the inspiration for James Bond. . . . Crabb worked directly under Fleming during the Second World War at Naval Intelligence and went on to conduct covert operations for both SIS and MI5. Elements from Crabb's dangerous missions and eccentric lifestyle were later incorporated into Fleming's novels . . . . "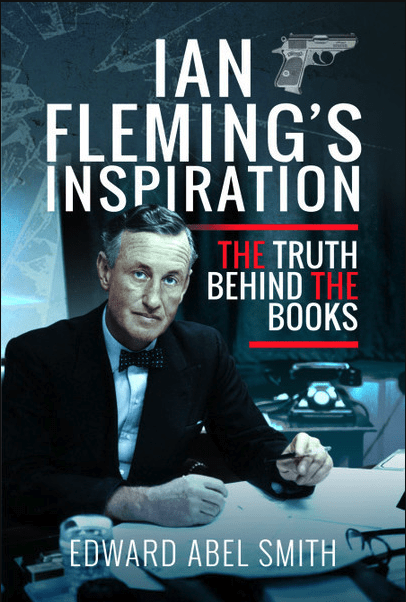 Ian Fleming's Inspiration:
The Truth Behind the Books
Author: Edward Able Smith
Publisher: Pen & Sword Books, 2020

"In this book, we go through the plots of Fleming's novels explaining the real life experiences that inspired them. The reader is taken on a journey through Fleming's direct involvement in World War II intelligence and how this translated through his typewriter into James Bond's world, as well as the many other factors of Fleming's life which were also taken as inspiration. Most notably, the friends who Fleming kept, among whom were Noel Coward and Randolph Churchill and the influential people he would mingle with, British Prime Ministers and American Presidents"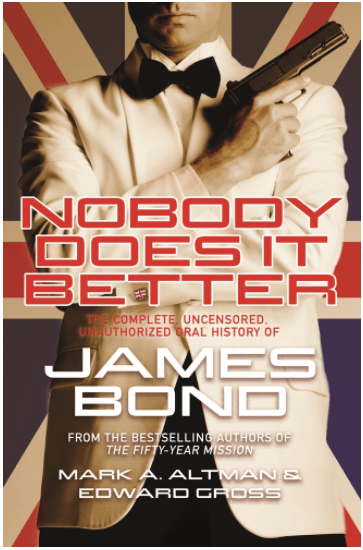 Nobody Does It Better: The Complete Uncensored, Unauthorized Oral History of James Bond
Authors: Mark A. Altman & Edward Gross
Publisher/Date: Forge Books, 2020

"The ultimate oral history of the only gentleman secret agent with a license to kill… and thrill…telling the incredible, uncensored true stories of the James Bond franchise and spy mania. For over five decades, the cinematic adventures of James Bond have thrilled moviegoers. Now, bestselling authors Mark A. Altman and Edward Gross take you behind-the-scenes of the most famous and beloved movie franchise of all-time filled with reflections from over 150 cast, crew, critics and filmmakers . . . "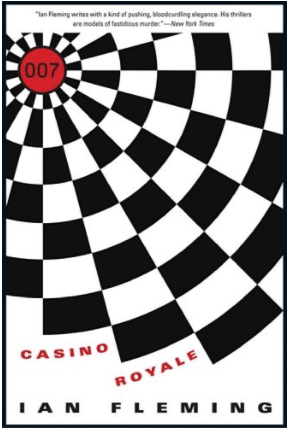 Casino Royale
Author: Ian Fleming
Publisher/Date: Thomas & Mercer, 2012

"Agent 007 is dispatched to a French casino in Royale-les-Eaux. His mission? Bankrupt a ruthless Russian agent who's been on a bad luck streak at the baccarat table. . . . Taut, tense, and effortlessly stylish, Ian Fleming's inaugural James Bond adventure has all the hallmarks that made the series a touchstone for a generation of readers. The text in this edition has been restored by the Fleming family company Ian Fleming Publications, to reflect the work as it was originally published.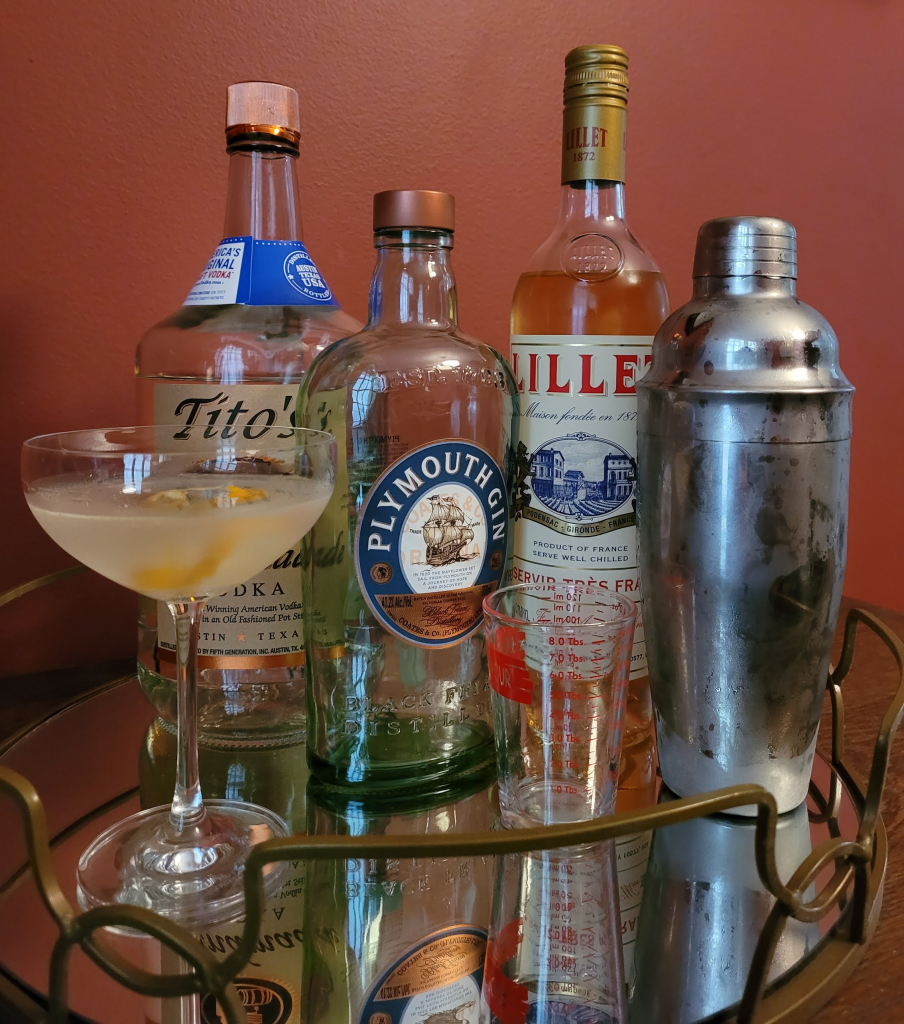 Booze
Drink Like a Spy
"Shaken, not stirred" — The science
Links & Other Source Material
Bond's Line
"All About 'Bond's Line' — Both of Them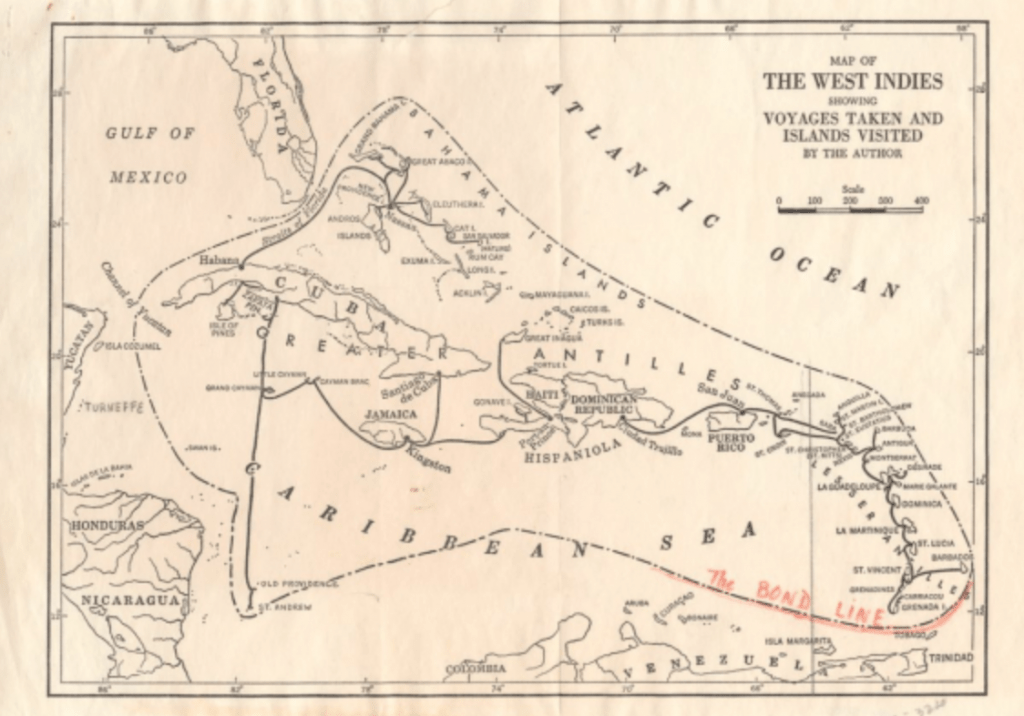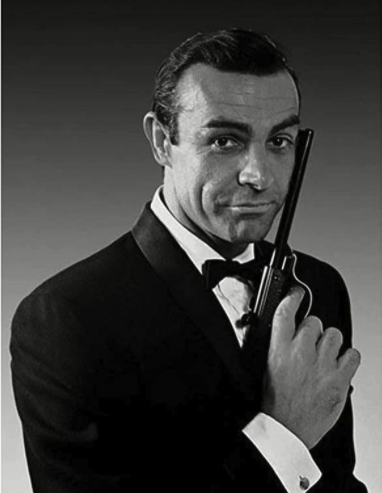 Sean Connery
Lashana Lynch, Female 007
---

License to Kill
00 Agent — "In Ian Fleming's James Bond novels and the derived films, the 00 Section of MI6 is considered the secret service's elite. A 00 (typically read "Double O" and denoted in Fleming's novels by the letters "OO" rather than the digits "00") is a field agent that holds a licence to kill in the field, at his or her discretion, to complete any mission." (Wikipedia)
Music
Man or Astro-Man?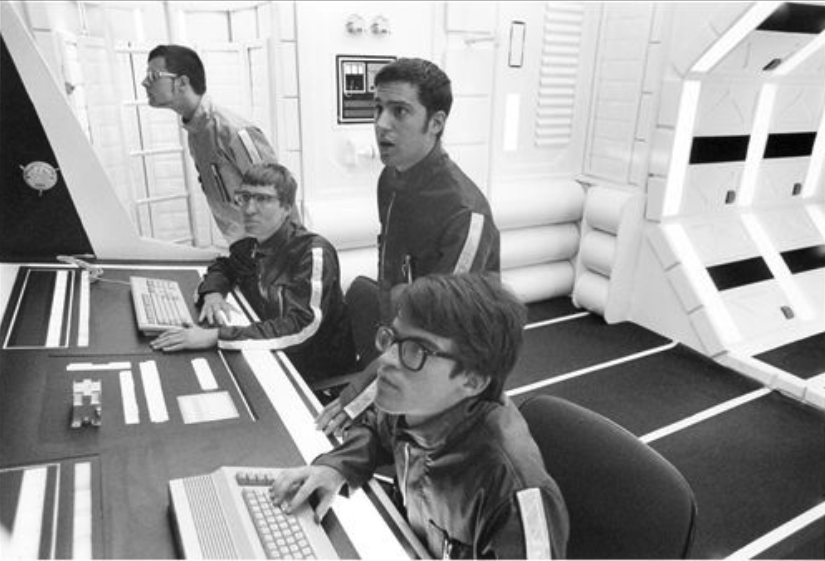 Band's website

Full discography at Discogs.com

Band Biography by Greg Prato —
"Instrumental surf revival quartet that blended new wave, sci-fi themes, and classic surf rock for a retro-futuristic sound."