Episode Details
Our first interview with a live person! In this episode, we're talking with Chicago cartoonist, illustrator, and teaching artist, Mike Freiheit about his new psychological horror graphic novel, and drinking a couple of fine beers from the 5 Rabbit CervcerÍa. Salud!
Book
Booze
Producer: 5 Rabbit CervcerÍa
ChocoFrut Pina: "ChocoFrut is our 5 Rabbit melding of luscious, chocolatey dark-roasted malts and the bright flavors of real fruit for a series of beers that are creamy, fruity and ultra smooth. This Piña version uses six different malts and plenty of real pineapple purée in the fermenter."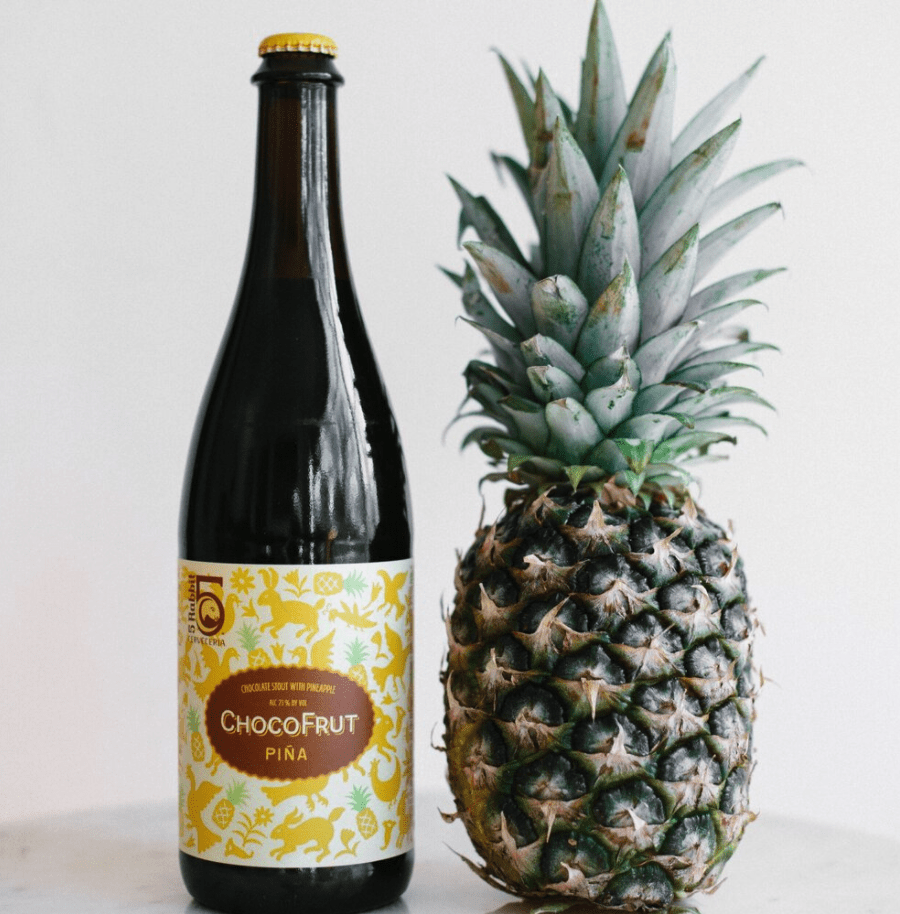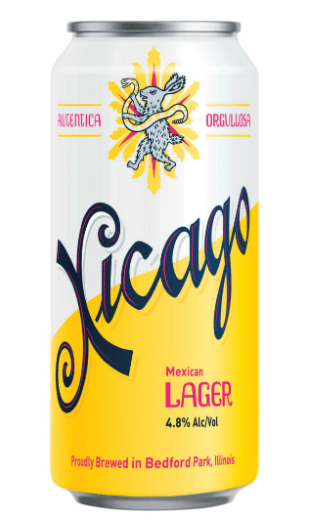 Xicago Mexican Lager: "Xicago is our first generation Chicagoan. Born in Windy City but inspired by the adventure-flled and constantly moving streets of Mexico City. This is the lager that cuts through the unknown and makes you feel familiar. Tip one back. A bright, crisp lager with restrained bitterness. Pilsner malt an a touch of corn keep the body light while the czech saaz hops give way to a mild, refreshing bite. Fermented with a Mexican lager yeast. . . ."
Gringolandia Super Pils: "Super Pils is a classic pilsner character in a big, bold beer that drinks like an IPA. Euro-pils character, but bolder. Cool-fermented with our house ale yeast for a clean, smooth flavor with just the barest hint of fruitiness. Perfect balance of malt and hops in classic pils fashion —just stronger. Unfiltered for better body and foam."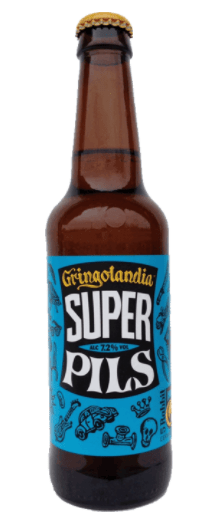 5 Rabbit Cerveceria closing suburban brewery, eyeing 'new business model' in a new location (Chicago Tribune, Sept. 20, 2020)
Bonus Booze — Weber's Manhattan Recipe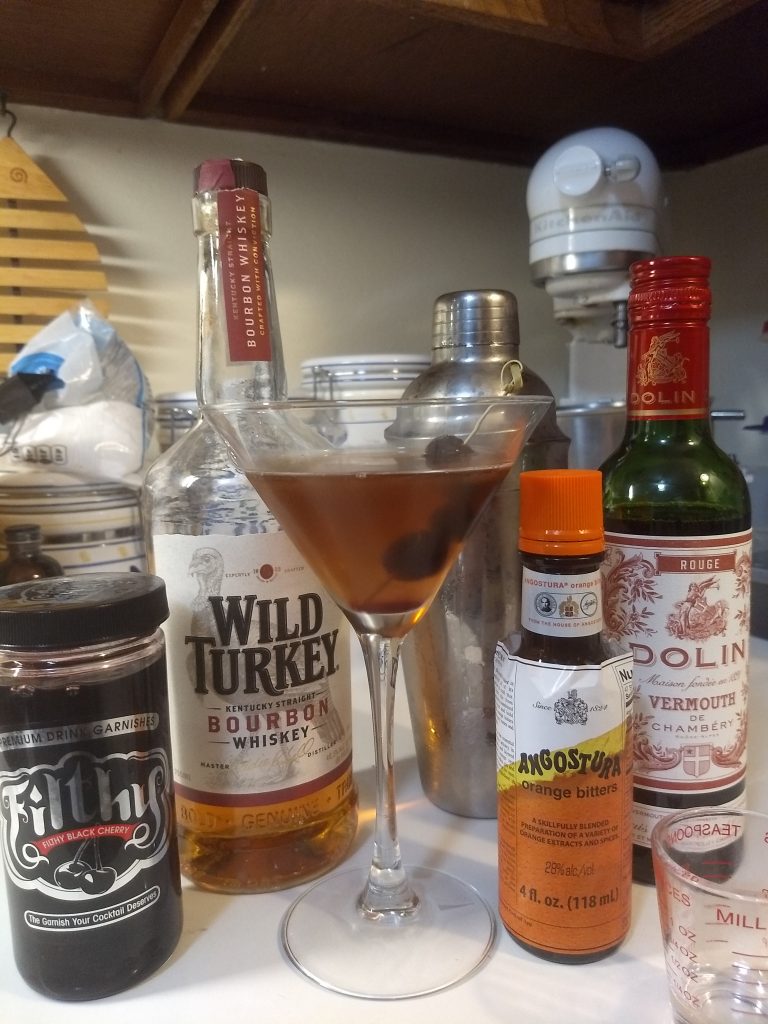 2.5 oz Bourbon or Rye
0.5 oz sweet vermouth
15 dashes orange bitters
1 tsp syrup from the bottle of Filthy® Black Cherries.
Throw a fist full of ice in to the stainless-steel shaker (plastic is cheap and glass is a hazard)
Measure and pour all ingredients into shaker, put the cap on, and give it a few good shakes
Strain the liquid into a coupe, cocktail glass, or rocks glass
Jab three cherries onto a bamboo skewer, drop it in the glass
Enjoy!
Links to people, sources, and other material referenced in the show
Artists, publishers, and creative sorts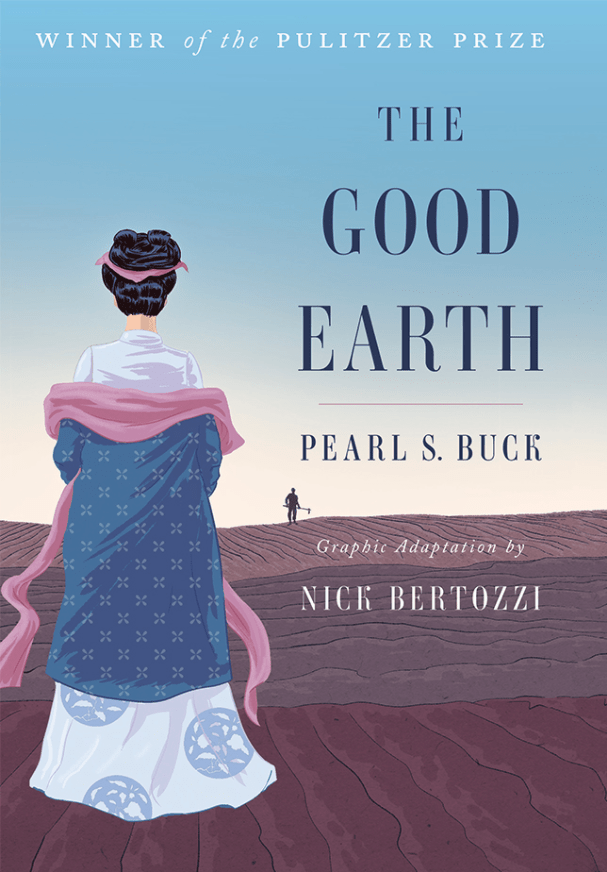 Nick Bertozzi — "Nick Bertozzi is an American comic book writer and artist, as well as a commercial illustrator and teacher of cartooning. His series Rubber Necker from Alternative Comics won the 2003 Harvey Awards for best new talent and best new series. His project, The Salon, examines the creation of cubism in 1907 Paris in the context of a fictional murder mystery." (Wikipedia)

Bird Cage Bottom Books — "Birdcage Bottom Books was founded by J.T. Yost in 2008 with the help of a Xeric Grant. Although we do not operate a brick-and-mortar store, we are all over the internet and make regular appearances at indie comic conventions like SPX, MoCCA and CAB. "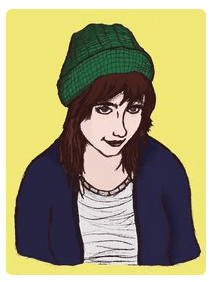 Caitlin McGurk — "Caitlin McGurk is an Associate Curator and Assistant Professor at the Billy Ireland Cartoon Library and Museum. You can learn more about the exhibits and archives at the Billy Ireland by visiting their website and following them on Twitter and Instagram." ['Curating "Ladies First": An Interview with Caitlin McGurk and Rachel Miller', WomenWriteAboutComics.com, Nov. 22, 2019)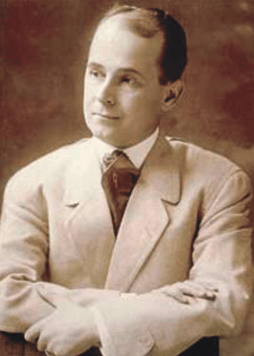 Todd McFarlane — "is a Canadian comic book creator and entrepreneur, best known for his work as the artist on The Amazing Spider-Man and as the writer and artist on the horror-fantasy series Spawn." (Wikipedia)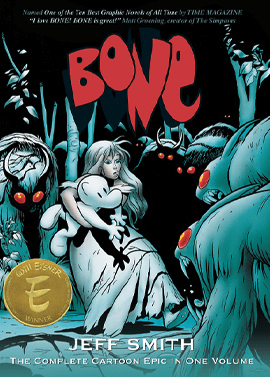 Jeff Smith — Writer/Artist/Creator of the multi-award winning epic, Bone. Visit the Boneville site to buy comics and merch direct!
Tom Spurgeon — "Tom Spurgeon was an American writer, historian, critic, and editor in the field of comics, notable for his five-year run as editor of The Comics Journal and his blog The Comics Reporter. . . . In 2014, Spurgeon became the Executive Director of Cartoon Crossroads Columbus, an annual free four-day celebration of cartooning and graphic novels in Columbus, Ohio." (Wikipedia)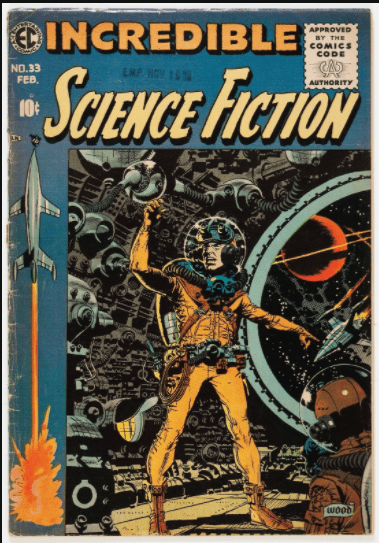 Wally Wood — "Wallace Wood was a versatile American comics artist, who excelled both in high-tech science fiction artwork and in humorous satire . . . .Wood is legendary for drawing in practically every genre, and was a master in both realistic and caricatural drawing styles. . . . His work for EC "New Trend" comic books such as 'Weird Science' and 'Weird Fantasy' earned him the title "The Dean of Science Fiction Artists". He was also one of the pioneers of Mad's first issues and remained present in its pages until the early 1960s. " (Image borrowed from Cap'N'S Comics)
Related items:
Museums and events

Billy Ireland Cartoon Library & Museum — "The Billy Ireland Cartoon Library & Museum houses the world's largest collection of materials related to cartoons and comics, including original art, books, magazines, journals, comic books, archival materials, and newspaper comic strip pages and clippings."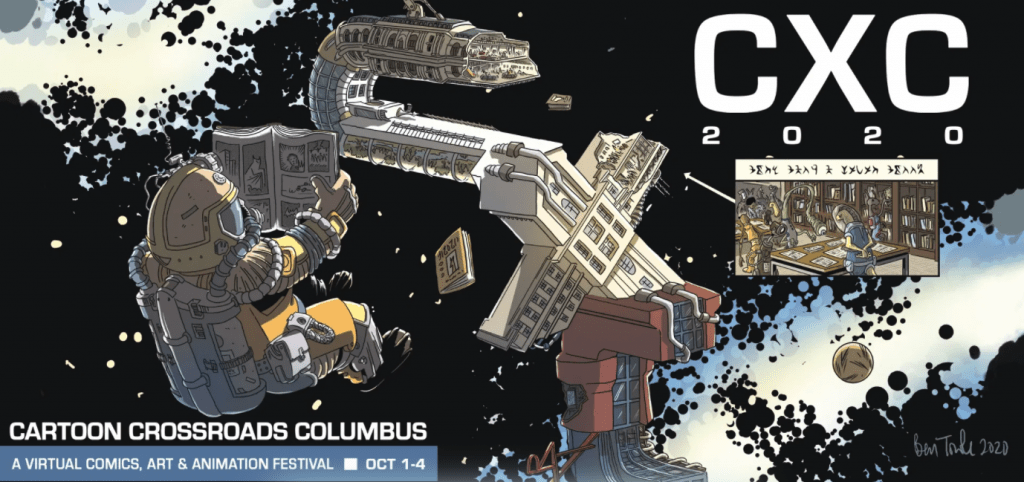 Cartoon Crossroads Columbus (CXC) — "We hope to provide an international showcase for the best of cartoon art in all its forms, including comics, animation, editorial cartoons, newspaper strips, and beyond, in a city that is a growing center of importance to comics and cartooning. We also focus on helping the next generation of young cartooning talent develop thriving careers that invigorate the industry for years to come."
Music

Arcontas Blank